What Is Involved in an Effective Estate Plan?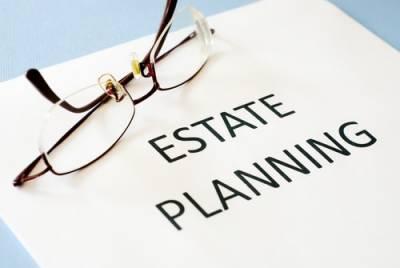 By James Lewis
For most people, the idea of estate planning is something that sits at the end of their to-do lists. However, as Warren Buffett said, "Preparation is everything. Noah did not start building the ark when it was raining." Taking the time to seek the advice of a skilled estate advisor takes away the burden of anxiety, uncertainty, and unpreparedness.
The key feature of a well-planned estate is that your decisions and strategies become legally enforceable. To understand how these choices get memorialized, it is important that certain documents are prepared and signed. These documents allow you to prepare for the possibility of incapacity, minimize taxes, avoid the cost and delay of probate court and definitively control the distribution and allocation of your assets.
Documents Needed for a Secure Estate Plan
To ensure that your plan is effective, it is advised that you execute a revocable trust and pour-over will. These documents control the distribution of your assets to your loved ones once you have passed away. The revocable trust determines when and how your assets are transferred to beneficiaries. Meeting with an estate planning attorney to discuss your wishes and goals is the most effective way to put these legal documents into action.
The revocable trust allows a person to designate guardians for children and provide fail-safe provisions in the event of difficulties that children may encounter (i.e., divorce, drug/alcohol abuse, spendthrifts, etc.). The document may also establish a family trust to provide for the upbringing and education of young children while preserving their future assets until they reach an appropriate age. The revocable trust also provides an opportunity to carefully plan for the protection of assets against nursing home costs and exploitation in the event of vulnerability as people age.
Another important set of documents to sign are those associated with decision making while you are still living. The Durable Powers of Attorney provide trusted agents with financial decision-making authority in the event of incapacity. Similarly, a healthcare power of attorney is an essential component of the estate plan. This document designates a healthcare agent to make medical decisions, including those related to nursing home care and life support, in the event of incapacity. It is also prudent to authorize HIPAA disclosures to allow the appropriate transmission of medical information. These documents allow the family to avoid the cost and stress of guardianship proceedings.
The power of attorney is also important for families who have college-bound or other adult children. Although powers of attorney are traditionally thought to be for adults planning their estates, these documents also have important consequences for an adult child. Without a power of attorney and HIPAA authorization, the parent of an adult child is not legally entitled to make decisions for their child in the event of hospitalization or incapacitation. The absence of a power of attorney may require a parent to go to court for a guardianship hearing. The peace of mind that a power of attorney gives a parent allows fast, coordinated and well thought out decision making.
Contact a Milwaukee Estate Planning Lawyer
At Gimbel, Reilly, Guerin & Brown, LLP, our estate planning team is led by Attorney Denis Regan. Denis is an expert in estate planning and he brings a wealth of knowledge and experience to every client's unique situation. Call 414-271-1440 to make an appointment with a Milwaukee estate planning attorney to discuss your current and future options for a well-advised estate plan.