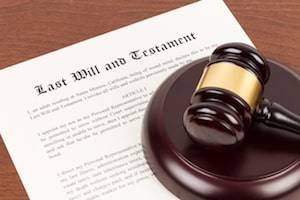 An estate may be contested when an interested party (such as one of the beneficiaries) objects to using the will to distribute an estate, in whole or in part. Such objections can lead to significant delays in distributing the property to heirs, so it is important that parties to such contests be represented by qualified legal counsel who can move the process along in a timely fashion.
Because the testator (the person who made the will) is dead during the probate process, proving what he or she intended at the time the will was signed can be difficult, although not impossible.
Common Challenges Made in Probate Court
Estate administration is complex, because no two wills and no two estates are alike. There are, however, common issues that are raised in probate court related to contesting a will. These include:
...