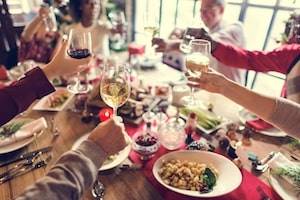 During the holiday season, you will likely have many occasions to celebrate with friends and family. When you drink alcohol at these parties, it is best to avoid getting behind the wheel of a vehicle. You should do everything you can to ensure that you are not one of the many who will be arrested for OWI (Operating While Intoxicated, the official charge for drunk driving in Wisconsin) during the holidays.
Alcohol Consumption by Holiday
According to Alcohol.org, the average number of drinks consumed on Thanksgiving is 2.7. The average number of drinks consumed on other "winter holidays" is 3.1. New Year's Eve is one of the booziest holidays for Americans, as the average number of drinks consumed on that day is 4.4.
Tips to Avoid Driving Drunk
The National Institute on Alcohol Abuse and Alcoholism, one of the organizations that make up the National Institutes of Health, offers the following tips:
...