Lawsuit Tests Business Interruption Insurance Coverage for Coronavirus Closures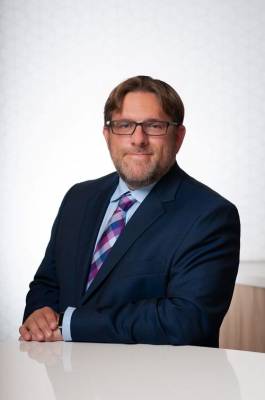 By Attorney Chris Strohbehn
A restaurant in New Orleans, LA filed a lawsuit last week asking a judge to declare that its business interruption insurance policy will cover lost revenue as a result of mandated closures from government authorities due to the coronavirus pandemic.
The restaurant serves cajun style food in a large space that can seat up to 500 people in the French Quarter, a popular tourist district in New Orleans. While the restaurant is normally busy, the coronavirus crisis has caused crowds to diminish greatly. To help prevent the spread of COVID-19, the governor of Louisiana has prohibited gatherings of over 250 people, required bars to remain closed, and restricted restaurants to filling takeout orders. This order will remain in effect until April 13, 2020.
Wisconsin Governor Tony Evers has taken similar measures. These actions are causing restaurant and bar owners in Wisconsin to lose business and income. In addition, employees who work for bars and restaurants are finding themselves out of a job.
Business interruption coverage may be included as part of a policy providing commercial property insurance coverage. In most cases, business interruption insurance coverage addresses economic losses that occur when a business is unable to make use of property due to physically damage that occurred because of a covered peril. This type of coverage will usually address any lost revenue experienced by a business due to the interruption in business.
Normally, business interruption coverage is triggered by a physical loss to insured property, such as a fire or natural disaster. Because the coronavirus would not likely constitute physical damage to insured property, business interruption losses arising from coronavirus would not likely be covered. However, the Louisiana lawsuit argues that the coronavirus has physically infected surfaces and that contamination of restaurant by the virus would be a "direct physical loss needing remediation to clean the surfaces of the establishment." The lawsuit also claims that the coronavirus is similar to gaseous fumes, which have been found to constitute direct physical losses under Louisiana state law.
Whether the restaurant in Louisiana will prevail will depend on the language of its own insurance policy and the facts surrounding their losses. Wisconsin restaurant and bar owners should always remember to review and check the individual terms of their insurance policies or to seek out counsel to review them for potential claims.
Contact a Milwaukee, Wisconsin Business Insurance Lawyer
If your business interruption insurance claim has been denied, you should contact the skilled Milwaukee civil litigation attorneys from GRGB Law as soon as possible. We will help you understand your rights regarding insurance coverage, and we will work with you to address the denial of benefits that you should receive under your insurance policy. Contact our office at 414-271-1440 to schedule a consultation today.
Sources:
https://www.insurancejournal.com/news/national/2020/03/19/561638.htm
https://www.insurancejournal.com/research/app/uploads/2020/03/Oceana-Petition-for-Dec-J-executed.pdf
https://www.natlawreview.com/article/coronavirus-factors-insurance-industry-to-consider-part-1-business-interruption
https://www.allstate.com/tr/business-insurance/business-interruption-coverage.aspx
https://www.jdsupra.com/legalnews/will-business-interruption-insurance-39690/
https://evers.wi.gov/Documents/COVID19/EMO08-MassGathering10v.2.pdf