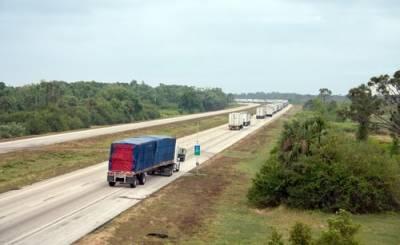 According to the Federal Motor Carrier Safety Administration (FMCSA), 138,000 people in the United States were injured in large truck and bus accidents in 2015. The FMCSA also reports that 4,337 people died due to large truck and bus accidents in the same year. If you find yourself in an accident with an 18-wheeler, there are simple steps that you can take to protect your safety and a potential claim you may have against a truck driver or other related party.
1. Put your health first.
Immediately following an accident, you should not attempt to leave your vehicle until you are certain you can stand. Even if you find that you can walk, it is best to call for emergency medical help for a full examination. Truck accident injuries tend to manifest over time. Keep this in mind in the weeks after your accident, and maintain a log of how your injuries progress or resolve. It is critical that you participate in all medical treatment prescribed. Even if you are feeling better, continue to see your doctor as ordered.
...