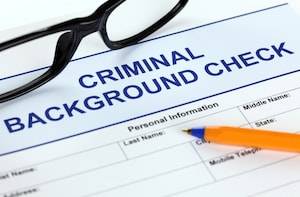 By Brianna Meyer and Raymond Dall'Osto
Expungement is a powerful tool to help provide a second chance for those convicted of criminal charges. For that reason, it is highly sought by many who wish to clear their criminal records. The Wisconsin Legislature has before it and is currently considering a bill that would make more people eligible to have their records expunged and provide some necessary reforms to overcome obstacles to expungement that have been imposed by a series of court of appeals decisions over the past several years.
What Is Expungement?
Expungement is the removal of certain criminal convictions or juvenile court records from official state records, which include the official court record, possibly the state's online court record system (CCAP), and the arrest records kept by the Dept. of Justice Crime Information Bureau in Madison. Under Wisconsin law, to expunge is "to strike or obliterate from the record all references to the defendant's name and identity." Expungement of a criminal record allows someone arrested on criminal charges or convicted of a crime to have a clean start with regard to that case.
...