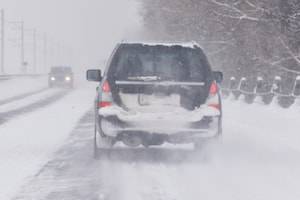 Learning to drive in Wisconsin's winter weather is a skill unto itself. Snow, ice, and freezing temperatures all increase the difficulty level of driving and, unfortunately, they also increase the chances of a car accident.
Anyone getting behind the wheel this winter should familiarize themselves with the following tips in order to keep the roadways safe for everyone:
1. Use the Right Equipment
Winter tires are recommended in temperatures less than 44 degrees. Many people operate under the false notion that all-season tires are able to adequately handle winter driving. However, the rubber compound in all-season tires begins to freeze when temperatures go below 44 degrees. This means that such tires will be less effective at gripping the road. If you do not have winter tires, proceed with caution and the understanding that your car may not be able to handle all winter road conditions.
...