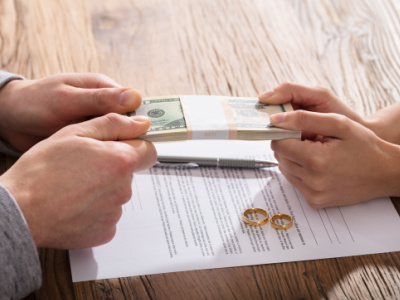 During the divorce process, there are numerous complex issues that will need to be addressed. While this is true in any divorce, the financial matters that will need to be addressed in a high net worth divorce can be especially complicated and challenging to resolve. Spousal support is one of the key issues that may arise in these cases. To determine the role that spousal support may play in a high asset divorce, it is important to work with an experienced attorney.
How Spousal Support Is Addressed in a Wisconsin Divorce
Spousal support, which may also be referred to as maintenance or alimony, consists of payments made by a person to their ex-spouse after the couple's divorce. In Wisconsin, spousal support is not automatically awarded in every divorce case. Instead, the need for maintenance will be determined based on several factors outlined in state law. These factors include:
The length of the marriage - In general, spousal support is more likely to be awarded in longer marriages, but it may be appropriate in shorter marriages as well based on the circumstances and needs of the parties.

...