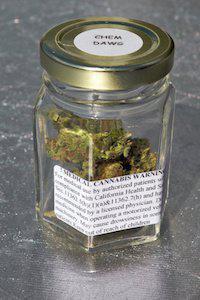 In the debate about medical and recreation marijuana that has been going on across the country, Wisconsin has been inclined to wait and watch other states move towards marijuana legalization to see what effects the drug has there. In fact, legalization efforts have repeatedly stalled out in the state legislature.
However, the state did recently take a small step towards marijuana legalization. A few months ago, Governor Walker signed a bill into law that recognized the potential medical benefits of cannabidiol (CBD), a chemical found in marijuana plants that may have some ability to treat seizures. Importantly, the law does not allow for the cultivation of marijuana or the production of CBD.
What Is CBD?
Most people, when thinking of marijuana, think of the effects of tetrahydrocannabinol, commonly shortened to THC. THC is the chemical that is most responsible for the "high" feeling associated with marijuana use. However, THC is not the only chemical found in marijuana that can have an effect of the human body. CBD is another such chemical. Rather than producing a recreational high, there is some anecdotal evidence that CBD is capable of preventing seizures in certain patients, particularly those patients whose seizures have proven resistant to other, more conventional forms of treatment.
The common story told related to CBD and seizures is about a little girl named Charlotte Figgi. Charlotte was a young girl who had severe epilepsy; she suffered as many as 300 seizures every week. Eventually, marijuana growers cultivated a special strain of marijuana for her that was high in CBD but did not have much THC. This strand, known as "Charlotte's Web" in her honor, managed to help her control her seizures to the point that she only has a few per week, and the ones she does have are considerably less severe.
What the Law Does
While other states have passed similar laws recognizing the value of CBD, Wisconsin's law operates differently than many of them. Rather than the more common tactic of allowing pharmacies to dispense Charlotte's Web marijuana, Wisconsin's law simply recognizes the potential medical benefits that come from CBD oil, a marijuana derivative.
This means that the law contains no provisions allowing for the cultivation or production of medical marijuana. Instead, it simply acts as the government's recognition that CBD may help patients, which allows doctors to request an investigational drug permit from the federal government, so that it can then be imported under carefully controlled conditions.
If you have been charged with a controlled substance crime or are facing some other type of criminal allegations, seek the help of a dedicated
Milwaukee criminal defense lawyer
today. Our team of skilled professionals is here to help answer your questions, and to guide you through this difficult time.