Will Business Interruption Insurance Provide Coverage for Coronavirus Losses in Wisconsin?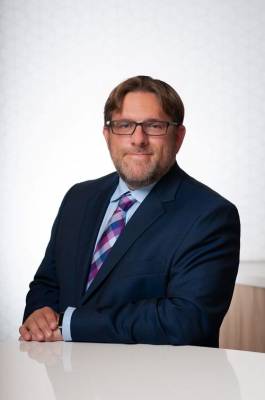 By Attorney Chris Strohbehn and Law Clerk Nathan Froemming
With COVID-19, commonly known as the coronavirus, causing disruptions to global markets, many businesses have lost and will continue to lose income, and they may sustain a variety of unforeseen expenses due to the pandemic. These major disruptions will likely cause an increase in the number of insurance claims in policies that provide business interruption coverage. In these cases, insurance coverage will depend on a policy's terms and conditions and the circumstances surrounding the loss experienced by a company.
Successful business interruption coverage claims in cases involving viruses are uncommon. In fact, the law related to this type of coverage in connection with pandemics or epidemics of human infectious diseases is sparse in the United States, as these cases are indeed unique.
Understanding Business Interruption Insurance
Business Interruption insurance coverage is normally part of a larger commercial property insurance policy. Generally, business interruption coverage protects against economic loss that results from the inability of a business to use property that has been insured due to damage by a peril covered in the policy.
Business interruption coverage will typically indemnify for the loss of the revenue that a company would have earned if it had not experienced an interruption to business. The language used in a policy will vary depending on the extent of the coverage and the insurer, but it may be similar to the following sample provision:
This policy insures against loss resulting directly from necessary interruption of business caused by physical loss or damage by a peril not otherwise excluded herein to insured property of the Insured, all subject to the terms and conditions of this policy.
Usually, under standard policies providing business interruption coverage, business interruption losses may be recovered if all of the following are true: (1) physical damage, (2) to property that is insured, (3) when damage was caused by a covered peril, (4) resulting in quantifiable loss due to business interruption, (5) during the period of time needed to restore or repair the damaged property.
What Does Wisconsin Law Say About Business Interruption Insurance Coverage?
It is important to always remember that whether insurance claims are covered will depend on the language of the insurance policy and the facts surrounding the loss. Most often, business interruption coverage is triggered by a physical loss to insured property, such a fire or natural disaster. Wisconsin courts also follow this requirement. For example, in Pamperin Rentals II, LLC v. R.G. Hendricks & Sons Constr., Inc., a construction company sought indemnity from its insurance provider. However, the court concluded there was no property damage subject to coverage, because there was no initial physical injury or loss to insured property. The question becomes: does the coronavirus constitute physical damage to insured property?
What happens if the mayor or governor sets restrictions on your business' ability to operate? What impact do that government-mandated closures have on triggering loss in your business's insurance policy? Sometimes, CGL policies provide a coverage endorsement for "interruption by civil authority." The Wisconsin Supreme Court has held in some instances that could provide a basis for coverage. Adelman Laundry & Cleaners, Inc. v. Factory Insurance Ass'n, 59 Wis. 2d 145 (1973).
Because of the complexity in these areas, all of these are distinct issues that require each policy and endorsement to be reviewed and evaluated by counsel experienced in insurance coverage litigation.
Contact a Milwaukee Business Insurance Attorney Today
If you believe your business has been interrupted, or that you have had a business interruption insurance claim that has been denied, contact the Milwaukee, WI civil litigation lawyers from GRGB Law. We will ensure that you understand your rights, and we will help you receive the proper benefits under your insurance policy. Contact us at 414-271-1440 to arrange a consultation.
Sources:
https://www.natlawreview.com/article/coronavirus-factors-insurance-industry-to-consider-part-1-business-interruption
https://www.allstate.com/tr/business-insurance/business-interruption-coverage.aspx
https://www.jdsupra.com/legalnews/will-business-interruption-insurance-39690/
Pamperin Rentals II, LLC v. R.G. Hendricks & Sons Constr., Inc., 2012 WI App 125, 344 Wis. 2d 669, 825 N.W.2d 297