When Can a Person Be Arrested for Domestic Violence in Wisconsin?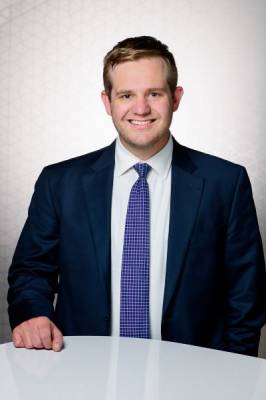 By Attorney Cameron Weitzner
Domestic violence is a serious and widespread issue throughout Wisconsin and the United States, and many experts have reported that incidents and reports of domestic violence between intimate partners have increased during the COVID-19 pandemic, in part due to families spending more time in close proximity to each other. If you are facing allegations of domestic abuse, it is important to understand how Wisconsin handles these cases and what may happen if you are arrested.
How Does Wisconsin Define "Domestic Abuse?"
Wisconsin law includes special provisions regarding how arrests and prosecution are handled in cases involving domestic abuse between adults, including violence against a spouse, a former spouse, a person who shares or formerly shared one's residence, or the other parent of one's child. These provisions apply in cases involving one of the following alleged acts:
Intentionally causing the other person physical pain, injury, or illness
Intentionally impairing the other person's physical condition
Sexually assaulting the other person according to the definitions in Wisconsin's criminal statutes
Physically threatening the other person with physical harm or sexual assault
Domestic Abuse Arrests
A law enforcement officer who responds to a possible incident of domestic abuse is required to make an arrest if there is reason to believe that a criminal offense involving domestic abuse has been committed, and there is evidence of physical injury or the likelihood of continued abuse. In most cases, an officer is only required to arrest the person who is believed to be the predominant aggressor. The officer can base his or her assessment on factors including witness statements, signs of injury, fear, threats of future harm, and a history of domestic abuse between the parties involved.
A person who is arrested for suspected domestic abuse cannot be immediately released from custody; rather, they will first need to post bail or make an initial appearance before a judge. Upon release, the arrested person is prohibited from contacting the alleged victim or going to their place of residence for 72 hours after the incident, with a violation of this prohibition resulting in up to $10,000 in fines and nine months of imprisonment.
The charges that the alleged abuser may face will depend on the nature of the alleged abuse. Some offenses may be charged as misdemeanors, but aggravated battery and first degree sexual assault, for example, are considered severe felony offenses and can result in thousands of dollars in fines and years in prison.
Contact a Milwaukee Domestic Violence Defense Attorney
If you have been arrested for alleged domestic abuse, you do have rights, including the right to remain silent and the right to an attorney. At Gimbel, Reilly, Guerin & Brown, LLP, we can work with you to build a strong defense to help you avoid conviction and the often severe consequences that come with it. Contact a Milwaukee County criminal defense lawyer today at 414-271-1440.
Source:
https://www.nejm.org/doi/full/10.1056/NEJMp2024046
https://docs.legis.wisconsin.gov/statutes/statutes/968/075
https://docs.legis.wisconsin.gov/statutes/statutes/940/ii/225/1