What Is a Reservation of Rights Letter?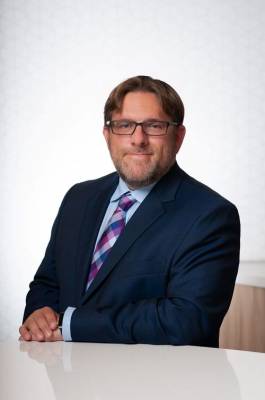 By Attorney Chris Strohbehn
If you or your business is the subject of a claim or lawsuit, and you have insurance, there is a good chance you might receive one of these letters from the insurance company. What is a "reservation of rights letter," and how does it impact you or your business?
Often, an insurance company is willing to provide a defense to these claims to protect its insured, as well as the company's own interests in mitigating damages or disputing liability. However, some of these interests can come into conflict when the insurance company discovers pursuant to its review of the file or further investigation that it may not cover some or all the claims against you or your business in a lawsuit.
For example, if you are involved in negligent conduct that may expose you to a punitive damage claim, you may receive a reservation of rights letter from the insurance company. You may find it beneficial to consult with an attorney who is experienced in the interplay of potentially covered liability claims and individual claims not covered by any policy.
Yet another example might be if your business is sued for negligence related to conduct in its everyday business practice. While the insurance company may provide coverage pursuant to a reservation of rights letter, there may be claims related to contractual matters or conduct subject to one of the many exclusions in the policy that exposes the business to liability outside of what is covered. It would be wise to cover your bases and consult with an attorney to determine what sort of exposure may exist for your business outside of what your insurance company covers.
Finally, it is important to note that if you or your business are subject to a claim or a lawsuit and do not receive a reservation of rights letter, you still may have exposure. You may not be completely off the hook. In Wisconsin, the Supreme Court has held that an insurer is not required to issue a reservation of rights letter to notify its insured that coverage may not exist. Maxwell v. Harford Union High School Dist., 2012 WI 58 at ¶2. When you consider the state of the law, when you or your business is facing a legal challenge, it is a good idea to speak with legal counsel.
Contact a Milwaukee, WI Insurance Coverage Lawyer
If you have received a reservation of rights letter in conjunction with a claim against you, then make sure to contact the Milwaukee insurance coverage attorneys at the law firm of Gimbel, Reilly, Guerin & Brown, LLP. Our attorneys will make sure you know your rights under your insurance policy and what options you have in protecting your interests. Contact our office today at 414-271-1440 to schedule a consultation.