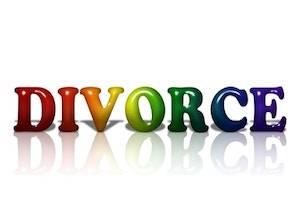 Recent changes in Wisconsin and federal law recognizing same-sex marriage have altered the landscape of family law.
With the 2015 decision of Obergefell v. Hodges, the U.S. Supreme Court held that every state must recognize same-sex marriage and issue marriage licenses to same-sex couples. In Wisconsin, the law has recognized such unions since October 6, 2014.
Although the immediate effect of this case was to legalize same-sex marriage, an additional effect is the creation of same-sex divorce. Because such divorces are relatively new, a family law attorney may be needed to ensure that the divorce and auxiliary matters are executed properly.
Wisconsin Family Law Before 2014
Before same-sex marriage was recognized in Wisconsin, LGBT couples could choose to enter into domestic partnerships. If the parties to a domestic partnership wanted to end their relationship, a Wisconsin court had the ability to terminate it. However, the established principles of divorce did not apply.
Another issue that arose before the legalization of same-sex marriage in Wisconsin was divorce after relocation. If a couple was married in a jurisdiction that recognized same-sex marriage and then moved to Wisconsin, many times neither the Wisconsin courts, which did not recognize same-sex divorce, nor the couple's original jurisdiction could grant them a divorce. Often, states require that a couple be a resident of that state in order to get a divorce. Thus, some people in this situation did not formally end their marriage in the eyes of the law.
There were also issues faced by same-sex couples in regard to child custody. Typically, in these situations, one partner was the blood-relative or adoptive parent of the child while the other had no legal connection, which fails to recognize the connection this other partner may have had with the child.
Considerations in LGBT Divorces
Now that same-sex marriage and divorce are recognized nationwide, many of these complications related to divorce, property division, alimony, and child custody can be resolved moving forward.
In many circumstances, a divorcing LGBT couple will be able to avail itself of the family law that has applied to opposite-sex marriages for years.
However, due to conflicts among the states and the non-recognition of same-sex marriage before October 2014 in Wisconsin, there are complications that arise; particularly, the issues surrounding how long a couple has been married. Case law is still being developed on issues such as these that have a direct bearing on the lives of divorcing same-sex couples.
Contact a Waukesha County, WI, LGBT Family Law Attorney
A compassionate attorney who keeps your best interests in mind will be able to argue to a court the way in which your same-sex marriage should be dissolved. Whether you believe that your divorce will be straightforward or present significant challenges, retaining legal counsel will mean that your rights are protected and that your divorce is handled as efficiently as possible.
The knowledgeable Waukesha County same-sex divorce lawyers at Gimbel, Reilly, Guerin & Brown, LLP are available to meet with you and learn more about your case. Our firm can be reached at 414-271-1440.
Sources:
https://www.oyez.org/cases/2014/14-556
http://lawprofessors.typepad.com/files/wolfvwalker.pdf
http://archive.jsonline.com/news/milwaukee/one-year-later-gay-marriage-also-brings-gay-divorce-b99513974z1-306392381.html