How Will COVID-19 Affect Wisconsin Landlords and Tenants?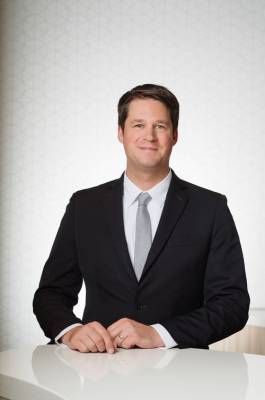 By Attorney Russell J. Karnes
The public health emergency caused by the rapid spread of COVID-19 (Coronavirus) has caused Wisconsin Circuit Courts in Dane County and Milwaukee County and the Wisconsin Supreme Court to issue orders that significantly affect the rights of landlords and tenants. The City of Milwaukee and State of Wisconsin health departments will also issue Stay-at-Home, or Safer-at-Home orders that further limit the activities of landlords and tenants.
How Do Court Orders Staying Evictions Impact Landlords and Tenants?
On March 18, 2020, a Judge in Milwaukee County issued an order suspending the enforcement of all pending writs of restitution (evictions) in Milwaukee County. Dane County's presiding Judge issued an order suspending all evictions as of March 17, 2020. The basis for these orders was the need to prevent homelessness during the pandemic. On March 22, 2020, the Wisconsin Supreme Court issued an order suspending in-person hearings in most civil actions that will effectively stop any new eviction actions from being heard until at least May 1, 2020.
Together, these court orders provide temporary relief to tenants who would otherwise face eviction and homelessness during the pandemic. The orders will also have a temporary economic impact on landlords who are unable to evict tenants who are behind on rent payments.
How Do Stay-At-Home Orders Impact Landlords and Tenants?
On March 25, 2020, the City of Milwaukee Stay-At-Home order goes into effect. The order prohibits all individuals from leaving their residence except to perform essential activities such as grocery shopping, health and safety, outdoor exercise, vote, and travel to essential businesses and places of work. The order contains other broad exemptions for essential activities, businesses, and social services. However, the order specifically prohibits landlords and property managers from entering leased residential rental premises unless a maintenance emergency exists. Tenant activities in shared or outdoor spaces are also limited, because the order requires all individuals to maintain social distancing of at least six feet while outside their residence.
The State of Wisconsin will issue a Safer-At-Home order effective March 25, 2020. Other local municipalities may follow Milwaukee's lead by issuing their own orders.
These orders are necessary to slow the spread of COVID-19. All Wisconsinites, including landlords and tenants, must comply with the orders to protect everyone's health and safety.
What Rights Do Landlords and Tenants Have During the Pandemic?
Nothing in the orders suspend rent payments or alter the contractual relationship between Wisconsin landlords and tenants. Leases remain enforceable contracts, and both landlords and tenants are obligated to comply with lease terms by maintaining the property and paying rent.
Landlords are still able to issue five-day notices to tenants for failure to pay rent and other notices required by law. Landlords are also still able to file new eviction actions. However, because eviction actions typically require in-person court hearings before a writ of restitution is issued, landlords should not expect to have their cases heard until at least May 1, 2020.
In addition, tenants' rights to habitable premises that are safe and sanitary are not altered by the court orders. Tenants should continue to notify their landlords of damage or maintenance emergencies that require repairs. Tenants should also contact their landlords or property managers if they are unable to pay rent to see if eviction can be avoided.
During these unprecedented times, all parties should work together to attempt to come to a compassionate and reasonable resolution to any landlord-tenant dispute.
Contact a Milwaukee Landlord-Tenant Lawyer
The rights of landlords and tenants are rapidly changing and may change further if courts and health departments in Wisconsin issue further orders affecting landlords and tenants. If you find yourself in need of the advice of a Milwaukee or Wisconsin real estate attorney with a landlord-tenant issue, contact one of the attorneys at Gimbel, Reilly, Guerin & Brown LLP at 414-271-1440 to discuss your case.