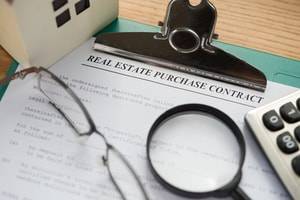 Whether you are selling your home, or thinking about buying a new home, you should consult with an experienced Wisconsin real estate attorney before you sign a residential offer to purchase. When a buyer makes an offer to purchase a home, and the seller accepts the offer, both parties typically sign a residential offer to purchase. The offer to purchase then becomes an enforceable contract. As a contract, the offer to purchase is the key document that governs the real estate transaction. Both parties are bound by its terms as they work towards completing home sale or purchase.
In order to ensure that the offer to purchase protects the parties' rights and interests, and details the parties' intentions, it is essential to consult with an attorney who can advise you and draft the offer to purchase in your favor. Some considerations for the offer to purchase include:
Financing and Appraisal Contingencies - Are you financing your home purchase? Most people are. Therefore, you probably need a financing and appraisal contingency to ensure that you can both afford the home purchase, and that the home has a sufficient appraised value. Understanding how these contingencies affect your home purchase as a buyer, or how their limitations might affect your home sale as a seller is critical to the success and timing of your real estate transaction. An attorney can help make sure these contingencies outline your needs and protect your interests.

...