How an Attorney Can Assist With Residential Transactions and Offers to Purchase Real Estate in Wisconsin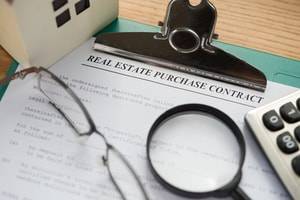 Whether you are selling your home, or thinking about buying a new home, you should consult with an experienced Wisconsin real estate attorney before you sign a residential offer to purchase. When a buyer makes an offer to purchase a home, and the seller accepts the offer, both parties typically sign a residential offer to purchase. The offer to purchase then becomes an enforceable contract. As a contract, the offer to purchase is the key document that governs the real estate transaction. Both parties are bound by its terms as they work towards completing home sale or purchase.
In order to ensure that the offer to purchase protects the parties' rights and interests, and details the parties' intentions, it is essential to consult with an attorney who can advise you and draft the offer to purchase in your favor. Some considerations for the offer to purchase include:
Financing and Appraisal Contingencies - Are you financing your home purchase? Most people are. Therefore, you probably need a financing and appraisal contingency to ensure that you can both afford the home purchase, and that the home has a sufficient appraised value. Understanding how these contingencies affect your home purchase as a buyer, or how their limitations might affect your home sale as a seller is critical to the success and timing of your real estate transaction. An attorney can help make sure these contingencies outline your needs and protect your interests.
Closing Costs and Prorations - There are a variety of costs associated with a real estate transaction that you may not have considered. These costs include escrow prorations, title insurance, real estate transfer fees, and loan origination fees. Whether you are a buyer or seller, you should be aware that you can request that some, or all, of these costs be paid by the other party. An attorney can help you understand the impact these costs might have on your real estate transaction.
Inspection Contingencies and The Right to Cure - Before a real estate transaction is completed, a buyer will typically request a home inspection. A buyer might also request other inspections or tests, like tests for the presence of radon or lead. The purpose of a home inspection is to provide a snapshot of the home's current condition, and to attempt to outline items of concern. Serious items of concern might be defined as defects in the property. Depending on the terms of the offer to purchase, a seller may have the right to cure items of concern in the inspection report or test results; and/or the buyer may have the right to walk away from the transaction. An attorney can make sure that the offer to purchase addresses these issues, and ensures that the parties know their rights and obligations.
Property Condition Reports and Representations – What property conditions must a seller disclose? What information does a real estate condition report provide to a buyer? The answer to these questions is critical not only for the success of a real estate transaction, but also to help insulate the parties from future litigation. Consulting an attorney during the real estate transaction on property condition and disclosure requirements may save you from ending up on the other side of a costly lawsuit in the future.
What Else is Included in the Transaction - Most people know that fixtures are typically included in a real estate transaction. But a buyer may also ask for other items to be included, such as appliances, equipment, window treatments and furniture. An attorney can make sure you understand what is included as a fixture, and also that the offer to purchase clearly describes what other items are included and excluded from the transaction.
Contact a Wisconsin Real Estate Attorney
Whether you are buying or selling a home, ensuring your residential offer to purchase contains the provisions that will protect your interests and meet your needs is essential. The skilled attorneys of Gimbel, Reilly, Guerin & Brown, LLP can help. Contact our Milwaukee, Wisconsin real estate attorneys today at 414-271-1440.
Sources:
https://www.thebalance.com/purchase-contract-1798612
https://www.investopedia.com/financial-edge/0810/7-must-have-real-estate-contract-conditions.aspx