Possible New State Regulations for Carbon Monoxide Detection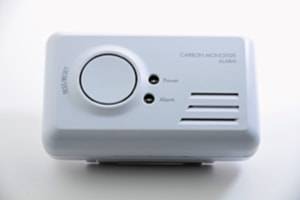 Carbon monoxide is a common by-product of combustion, and it is produced by automobile engines, fireplaces, stoves, grills, and furnaces. Unfortunately, this colorless, odorless gas is a serious threat to public safety. Across the United States, more than 500 people are killed and 10,000 people are injured by carbon monoxide poisoning every year.
In order to address the dangers of carbon monoxide, the Wisconsin Assembly recently introduced a bill which would change the requirements for carbon monoxide detectors in residential buildings. Owners of commercial real estate should be sure they understand these possible changes and are prepared to meet these requirements if the bill passes.
Updated Carbon Monoxide Detection Requirements
Assembly Bill 904 affects residential buildings, which are defined as "public buildings, other than hospitals and nursing homes, that are used for sleeping or lodging purposes." The bill would bring Wisconsin law in line with the standards provided by the International Building Code and would require the owners of establishments such as hotels, motels, and bed and breakfasts to install carbon monoxide detectors in the following locations:
Inside a unit (which is defined as "the part of a residential building that is occupied by one or more persons as a home, residence, or sleeping place") which contains a fuel-burning appliance;
Inside a unit located in a building which contains a fuel-burning appliance;
Inside a unit served by a forced-air furnace which burns fuel; and
Inside a unit located in a building with an attached private garage.
Detectors must be located outside of each separate sleeping area of a unit, and they must be in the immediate vicinity of sleeping rooms. If a sleeping room or an attached bathroom contains a fuel-burning appliance, a detector must be located within the sleeping room.
Inspection
Under current law, the Department of Agriculture, Trade and Consumer Protection (DATCP) and the Department of Safety and Professional Services (DSPS) are required to inspect residential buildings to ensure they comply with the state's requirements for carbon monoxide detection. The new law would eliminate this requirement and simply allow the DATCP and DSPS to conduct inspections. If inspectors find that a carbon monoxide detector is not functioning correctly, they can provide written notice to the building's owner, who will have five days after receiving the notice to repair or replace the detector.
Contact a Wisconsin Commercial Real Estate Attorney

If you need help understanding your carbon monoxide detection requirements as a commercial real estate owner, the attorneys of Gimbel, Reilly, Guerin & Brown, LLP can work with you to ensure that your building provides its occupants with the safety protections they need. Contact a Milwaukee real estate lawyer today at 414-271-1440.
Sources:
https://docs.legis.wisconsin.gov/2017/related/proposals/ab904
http://www.ncsl.org/research/environment-and-natural-resources/carbon-monoxide-detectors-state-statutes.aspx
https://www.cdc.gov/co/faqs.htm