What Constitutes Bad Faith Insurance Practices under Wisconsin Law?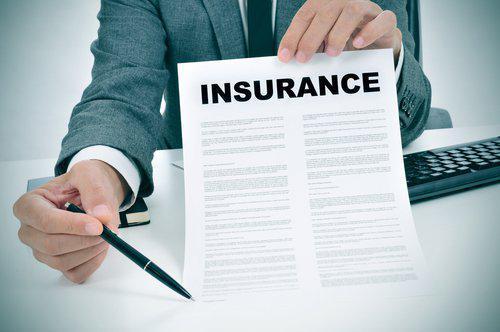 When you have been in an accident that has caused you to suffer either property damage or bodily injury, the last thing you need is for an insurance company to avoid living up to its obligations. Unfortunately, however, there are occasions when insurance companies deny benefits under an insurance policy without having a good reason to do so. When this occurs, you might have a lawsuit for bad faith against the insurance company.
Bad Faith in Wisconsin
To establish a claim against an insurance company for bad faith in Wisconsin, the insured must establish (1) the absence of a reasonable basis for a determination of a denial of benefits; and (2) knowledge or reckless disregard by the insurance company of the lack of a reasonable basis to deny coverage.
The first part of the standard is an objective test, which means that if you have been denied insurance coverage and are alleging bad faith, you must be able to prove that under the facts and circumstances presented, a reasonable insurer would not have denied or delayed paying the claim you made. The second element of the standard is a subjective test, meaning that the judge or jury must determine if the investigation of the claim made by the insurance company was properly done and if the results of the investigation performed by the insurance company were then subject to reasonable evaluation and review.
Using this framework, an insurer's behavior is measured against what a reasonable insurer would do when faced with the same circumstances and facts. If the fact finders decide that the insurance company violated the objective (first) part of the bad faith test, then the second prong is examined. If there are sufficient grounds for the judge or jury to infer that the insurer acted with a lack of reasonable basis to deny benefits, or a reckless disregard for the true circumstances surrounding your claim, then you should prevail in a bad faith action against an insurance company.
Wisconsin Statute Regarding Insurance Claim Settlement Practices
Wisconsin extensively legislates insurance claim settlement practices. Violations of any of the practices enumerated in the Wisconsin statute bolsters any bad faith insurance claim you may have. The statute proscribes numerous behaviors and tactics insurance companies are known to engage in, including the failure to promptly acknowledge claims from customers and to provide claim forms or conduct a quick investigation; the failure to try to settle in good faith when liability is reasonably clear; failure to provide reasonable explanations for the denial of benefits; making coverage misrepresentations knowingly to someone making a claim under the policy; and the failure to affirm or deny claims in a reasonable time frame, just to name a few. Again, any violation of the statute governing claim practices serves to bolster a bad faith claim against a stubborn insurance company that is steadfastly refusing to pay a covered claim.
We Can Help You Fight against a Recalcitrant Insurance Company
It is important to have experienced Milwaukee insurance coverage attorneys on your side if you think your insurance company has acted in bad faith regarding a claim you made for benefits under an insurance policy. Call us at 414-271-1440 or send us an e-mail today for a consultation, and let us help you fight the insurance company that is trying to deny you the benefits you are entitled to.
Sources:
https://scholar.google.com/scholar_case?q=85+Wis.2d+675&hl=en&as_sdt=40006&case=1318981125114142486&scilh=0
http://docs.legis.wisconsin.gov/code/admin_code/ins/6/11