4 Types of Injuries Commonly Caused by Nursing Home Neglect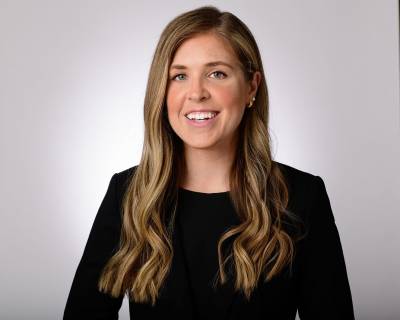 By: Attorney Jaclyn Kallie
Even though nursing homes can provide essential care for elderly people, many families are understandably hesitant to place their loved ones in a situation where they may be at risk of harm. Stories about nursing home abuse often appear in the news, and families may worry that a person will be at risk of physical violence, verbal abuse, or even sexual assault. While these issues are a serious concern, families will also want to be aware of the possibility that a nursing home resident may experience neglect, potentially causing them to suffer serious personal injuries and adverse health conditions.
Injuries That May Occur Because of Negligence by Nursing Home Staff Members
Nursing home neglect differs from nursing home abuse in that it usually is not purposely committed by staff members with the intent of causing harm to a patient. Instead, it typically occurs because a nursing home is understaffed. Many facilities struggle to maintain the proper staffing levels and ensure that they have medical personnel and other providers available at all times to meet the needs of residents. Even if a nursing home does have adequate staffing, there are many situations where staff members may not have been fully trained in the appropriate forms of care and the procedures that must be followed.
Negligent care may result in multiple types of patient injuries, including:
Falls - Lack of assistance from staff members for patients who have mobility issues may lead to fall injuries when a person is getting into or out of bed or moving throughout a nursing home. Because elderly people may be frail and susceptible to injuries, they can suffer serious harm in a fall, and they may experience injuries such as broken bones, severe bruises, or brain trauma.

Bedsores - Patients who are immobilized and confined to a bed or wheelchair may experience these injuries if they stay in the same position for extended periods of time. If staff members do not help patients shift positions regularly or ensure that any bedsores that develop are treated quickly and effectively, these injuries may become more serious, causing a person to suffer significant harm.

Malnutrition/dehydration - If staff members fail to ensure that residents are eating the proper meals and drinking enough liquids, a person may suffer serious harm that can affect their overall health. Malnutrition may lead to issues such as loss of muscle mass and extreme fatigue, while dehydration may result in dizziness, headaches, muscle cramps, or loss of consciousness. In some cases, these issues may be life-threatening.

Lack of medical care - Nursing home patients may need multiple forms of ongoing medical treatment. Neglect by staff members may result in a person not receiving medications at the proper times, or other forms of prescribed treatment, such as physical therapy, may not be provided. This can have a significant impact on a person's health and well-being.
Contact Our Milwaukee, WI Nursing Home Neglect Attorneys
If you are concerned that your loved one has suffered harm due to nursing home neglect, Gimbel, Reilly, Guerin & Brown, LLP can help you determine the best ways to address this issue. In addition to providing representation in personal injury cases, our attorneys are experienced in healthcare law, and we understand the legal issues that play a role in these cases. To learn how we can help you pursue compensation for injuries or health issues that have affected your loved one, contact our Milwaukee nursing home injury lawyers today at 414-271-1440.
Sources:
https://www.psychologytoday.com/us/conditions/elder-or-dependent-adult-neglect
https://www.hopkinsmedicine.org/health/conditions-and-diseases/bedsores
https://www.cdc.gov/falls/facts.html