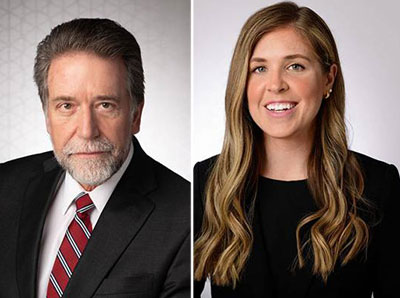 By Attorney Ray Dall'Osto and Attorney Jaclyn Kallie
Attorney Raymond M. Dall'Osto and Gimbel, Reilly, Guerin & Brown, LLP were retained a number of years ago by Daryl Holloway's family to conduct a postconviction investigation into his felony sexual assault convictions. After a careful review of the evidence, previous testing and methodology, new DNA testing was requested by Attorney Dall'Osto. DNA expert Dr. Alan Friedman was retained as a consultant.
Attorney Dall'Osto and the Milwaukee County District Attorney's Office, represented by Asst. DA Norman Gahn, had numerous exchanges and meetings over a number of years, including meeting at the Wisconsin State Crime Lab. ADA Gahn ultimately agreed to the defense request for new testing, which showed that there may have been a different source of the seminal fluid evidence obtained from the assault victims. Dr. Friedman recommended that further DNA testing be conducted, using the Y-STR method.
...