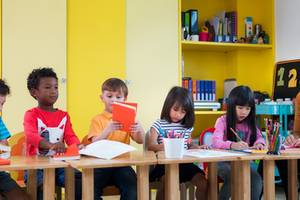 For most parents, the possibility of their children suffering harm is one of the worst things to contemplate. Parents do everything they can to keep their children safe, but it is impossible to watch them every second of every day. When parents leave their children in someone else's care, they expect those people to provide the same level of protection while also meeting the children's needs. Unfortunately, this does not always happen, and children can sometimes suffer serious injuries at daycare due to the negligence of staff members. In these situations, parents will need to determine how they can hold a daycare center responsible for the harm suffered by their children and their families.
Causes of Injuries to Children at Daycare Centers
Daycare is often necessary during the day to ensure that children will be cared for while parents are working. Unfortunately, there are a number of issues that may put children at risk while they are at daycare, including:
Dangerous toys or playgrounds - Many toys contain small parts that may be choking hazards for younger children, or they can sometimes have sharp edges or other problems that present a risk of injury. Children may be injured if age-appropriate toys are not provided or if staff members allow children to use toys that are damaged or otherwise unsafe. Children may also suffer injuries due to defective playground equipment at a daycare.

...