When Should I Get a Prenuptial Agreement in Wisconsin?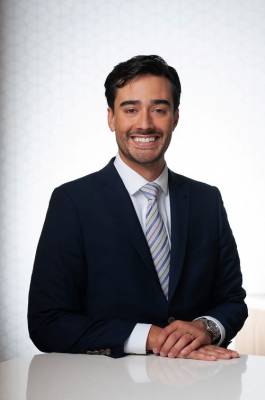 By Attorney Max Stephenson
Asking your partner to get a prenuptial agreement can make for an awkward conversation. Before you take this difficult step, it is a good idea to consider whether a prenup actually makes sense for your personal situation. Not every couple needs a prenuptial agreement, but there are situations where one can be beneficial. If a prenup will help to protect your financial interests and give one or both partners greater peace of mind, it may be worth the initial awkwardness.
What Can a Prenuptial Agreement Include?
What is commonly known as a prenuptial agreement is called a "marital property agreement" under Wisconsin law, and it is actually possible to create one either before or during your marriage. As the name suggests, the primary purpose of such an agreement is to clarify matters involving property and finances. Some of the things that a Wisconsin prenuptial agreement can address include:
Each partner's ownership and rights to manage and control certain properties.
How property will be divided or distributed in the event of a divorce, the death of one of the partners, or another designated event.
Whether and how much spousal support will be paid in the event of a divorce.
Estate planning provisions, including the creation of a will to carry out the terms of the agreement in the event of a partner's death.
Notably, a marital property agreement cannot directly address the issue of child support, nor can its terms have a negative impact on a child's right to support in the event of a divorce.
When Is a Prenuptial Agreement a Good Idea?
With these terms in mind, here are a few situations in which a prenuptial or marital property agreement may be beneficial:
When one or both partners is entering the marriage with significant assets. If you are getting married after your career is already established, or if you have inherited a large sum of money before your marriage, you may want a prenuptial agreement to clarify your ownership of these assets and your retention of the property in a potential divorce. This may be especially true if you are a business owner.
When there is a significant imbalance between the partners' incomes or financial assets. Wisconsin is a community property state, meaning that marital assets will generally be divided in half between the two partners in a divorce. This may not be ideal if you are entering the marriage with a much larger or much smaller share of assets. You may include terms in your prenuptial agreement that supersede the 50/50 split of marital property while also providing for spousal support so that a partner with fewer assets or lower earning potential is not left financially disadvantaged after a divorce.
When one or both partners has children from a previous marriage. If you already have minor or adult children at the time of your marriage, it may be important for you to retain ownership rights to certain assets that you use to provide for your children or that you hope to pass on to them through a will or trust.
Contact a Waukesha County Prenuptial Agreement Lawyer
At Gimbel, Reilly, Guerin & Brown, LLP, we can advise you and your partner on the potential benefits of a prenuptial agreement and help you draft a legally valid and enforceable document that protects both of your interests. Contact a Milwaukee family law attorney today at 414-271-1440 for a free consultation.
Sources:
https://docs.legis.wisconsin.gov/statutes/statutes/766/58
https://www.cnbc.com/2019/01/14/how-to-figure-out-if-you-need-to-get-a-prenup.html