When Can a Person Be Charged With Fraud in Wisconsin?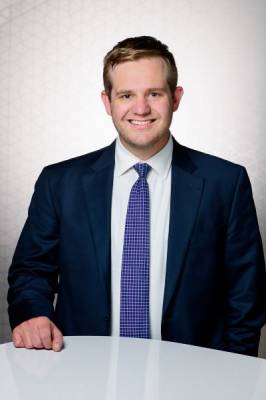 By Attorney Cameron Weitzner
The term "fraud" is used to refer to a wide variety of criminal offenses, many of which can result in serious consequences under either Wisconsin state law or federal law, depending on the circumstances. If you are facing allegations of any form of criminal fraud, you need an experienced criminal defense attorney who can provide strong representation and guidance to help you understand your options.
Fraud Crimes in Wisconsin
In Wisconsin, many forms of fraud are classified as crimes against property, specifically under the category of misappropriation, meaning the unlawful use of another person's property, assets, or identity. Some examples of fraudulent offenses include:
Forgery, which involves misrepresenting a signature, writing, or item that one creates as having been created by someone else.
Fraudulent writings, which includes creating a document with falsified information, falsely altering data, or making a false claim for insurance or employee benefits.
Fraud against a financial institution, including falsely obtaining funds or making false statements to influence the terms of a loan.
Mail fraud, which includes any financial fraud using the U.S. postal service or a commercial mail carrier.
Money laundering, which involves receiving, managing, disguising, or engaging in other transactions involving unlawfully obtained funds.
Wire fraud, which involves any financial fraud using electronic means of communication.
Most forms of fraud are considered felony offenses, with some forms of fraud being charged as a Class H felony or higher.
Federal Fraud Offenses
According to the U.S. Code of Crimes and Criminal Procedure, several forms of fraud can also be considered a federal offense if they affect people in multiple states, including bank fraud, mail fraud, and wire fraud. Other federal fraud crimes include health care fraud, such as false attempts to obtain Medicare or Medicaid benefits; fraud involving securities and commodities; and fraud involving the contracting of foreign labor. Conviction on a federal fraud charge can result in fines of up to $1,000,000 and a sentence of up to 30 years in prison, depending on the circumstances.
Defense Against Fraud Charges
If you have been charged with fraud under state or federal law, or if you believe that you are under investigation, it is important to hire an attorney who can advise you on the best course of action. Your lawyer can represent you during questioning, help you gather documents and other evidence to defend your innocence, and devise the best possible defense strategy for your trial.
Contact a Milwaukee, WI Fraud Defense Lawyer
At Gimbel, Reilly, Guerin & Brown LLP, our Milwaukee criminal defense attorneys have many years of experience representing defendants in both state and federal criminal cases. We will help you protect your rights and pursue all possible options for avoiding a conviction or reducing your sentence. Contact us today at 414-271-1440.
Sources:
https://docs.legis.wisconsin.gov/statutes/statutes/943
https://www.law.cornell.edu/uscode/text/18/part-I/chapter-63