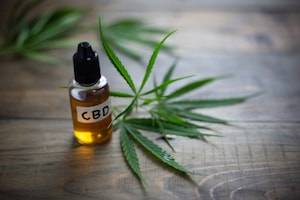 There is no doubt about it: CBD oil products have acquired popularity overnight. What was once an unknown market has transformed into a multi-million dollar industry, generating millions of dollars in revenue in the United States alone. According to CBD industry experts, the sale of hemp-derived CBD products is predicted to reach the billions by 2020 or 2021.
Due to the market growth of CBD oil products, businesses around the country have started to take advantage of this untapped CBD market. That said, before jumping into the CBD market, it is important for business owners to understand the legal requirements and licensing regulations of hemp-based CBD products. Because obtaining a proper license to sell CBD oil products involves complicated requirements, if you have any questions, you should seek the qualified legal counsel of Gimbel, Reilly, Guerin, and Brown.
The Reason for CBD Oil's Popularity Surge
Over the past year, you have probably noticed CBD oil products appearing in stores throughout Wisconsin. Cannabidiol, or CBD oil, is a non-hallucinogenic hemp-based medical product that can be sold in various forms. CBD oil is sold in tinctures, capsules, candy gummies, and as an ingredient in a variety of other food and drinks. Furthermore, CBD oil is featured in many personal care products such as lotions, creams, and other topicals. Users may either ingest CBD through edibles, apply CBD as a topical ointment, or inhale it through a vaping device.
Why has CBD oil become so popular? While CBD has no psychoactive effects, individuals who use products containing CBD oil report that the substance has a calming, pain-reducing effect. Studies show that CBD oil can help with medical conditions such as epilepsy, neuropathy, anxiety, nausea, and inflammation.
Because CBD is not heavily regulated, the CBD oil industry has been called the "Wild Wild West," and it offers businesses an opportunity to increase sales. However, due to the similarity between CBD and marijuana, there are several laws that anyone interested in selling these products should be aware of.
CBD Oil Sales Laws in Wisconsin
The federal government recently legalized CBD oil in the 2018 Farm Bill, which allows farmers to grow hemp in the United States. While laws concerning CBD oil vary throughout the U.S., CBD oil products are typically legal if the hemp contains less than 0.3 percent THC and is cultivated by a licensed grower. In addition, a Wisconsin retailer who wishes to sell CBD oil products must acquire a seller's permit through the Wisconsin Department of Revenue. However, because CBD oil is still considered a drug, adding it to a product without FDA approval is illegal, and therefore, you should contact our business law attorneys if you have any questions.
Contact a Milwaukee Business Licensing Lawyer
If you are considering selling CBD oil, it is essential that you understand the legalities surrounding this product. While this type of business venture can be potentially lucrative, profits can be wiped out if you encounter legal troubles. Our firm's Milwaukee, WI business law attorneys can help you set your business up for success.
The lawyers at Gimbel Reilly Guerin & Brown have advised many business owners on how to navigate through and comply with laws and regulations, including taverns and licensed premises and pipe, smoke, and novelty stores, while putting strategies in place to ensure that a business is poised to grow. To learn more about how we can help with your CBD oil business, call our offices today at 414-271-1440.
Sources:
https://madison.com/wsj/news/local/ask/just-ask-us/just-ask-us-who-can-sell-cbd-oil-in-wisconsin/article_eb42dc78-f9dc-55f4-847f-b6b5fe2616c6.html
https://www.webmd.com/pain-management/news/20180507/cbd-oil-all-the-rage-but-is-it-safe-effective#1