What Are My Legal Options if a Life Insurance Claim Is Denied?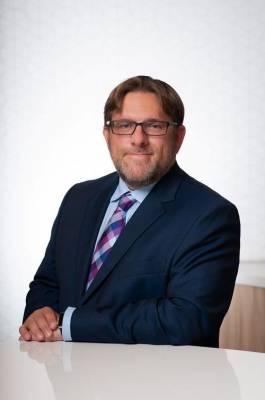 By Attorney Chris Strohbehn
Most people purchase a life insurance policy in hopes of protecting their family against future financial burdens their death may cause. According to the Insurance Information Institute, the total amount of life insurance benefits and claims in the United States in 2018 was $784 billion dollars. This amount includes death benefits, disability benefits, annuity benefits, and other types of payouts relating to life insurance claims.
Although thousands of life insurance claims are approved each year, many claims are also denied. If you have received notice that your claim has been denied, you should speak to an attorney and take the appropriate steps to ensure that you receive the benefits you deserve.
Determining the Reason for Denial
Following the denial of a life insurance claim, you should be sure to understand the reasons why the insurance company believes the benefits should not be paid. The company must provide a valid reason for the denial. A few reasons a life insurance claim may be denied include:
The policy contained missing or incorrect information.
The policy holder did not provide the correct information about their employment history and/or income. Even if the person's death had nothing to do with their job, providing incorrect information on an official form (known as "material misrepresentation") is illegal.
Your policy does not cover the type of death the policy holder suffered from. It is important to research the types of death a policy will cover, and policy holders and beneficiaries should be sure to read the fine print underneath the claim. In some cases, insurance companies omit important information that could lead to the denial of life insurance benefits in the future.
Legal Options Following Denial of a Claim
Once you determine the reason a life insurance claim has been denied, you may be able to appeal the insurance company's decision. The appeals process is different for each insurance company, and it may depend on the terms of the individual policy.
Before speaking to the insurance company, you should contact an experienced attorney. Our lawyers can review your case, and we can speak to the company on your behalf to address the denial of your claim, appeal the decision, and help you receive the benefits you deserve. If necessary, we can pursue civil litigation against the insurance company to recover the benefits owed to you.
Contact a Milwaukee, Wisconsin Life Insurance Attorney Today
If your life insurance claim has been denied, you should contact the skilled Milwaukee civil litigation lawyers from GRGB Law as soon as possible. We will help you understand your rights, and we will work to ensure that you receive the proper benefits under your loved one's policy. Contact our office at 414-271-1440 to schedule a consultation today.
Sources:
https://www.iii.org/publications/2020-insurance-fact-book/life-annuity-financial-data/payouts