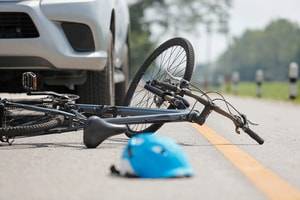 Bicycling is a great way for people to get exercise while traveling, whether riders are doing so for recreation or commuting to work on a daily basis. However, bicyclists are at risk when they share the road with cars, trucks, and other vehicles— bicycle accidents are likely to result in serious injuries for bike riders.
Bike Accident Statistics
As more and more people travel on Wisconsin's roads via bicycle, improvements have been made with the intent of increasing safety for bicyclists. While the number of injuries has decreased over the past few decades, there are still around 1,000 bicycle accidents in Wisconsin every year, and nearly every accident results in a bicyclist being injured or killed. In fact, in 2016, a bicycle accident resulted in the injury or death of a cyclist every 10.2 hours.
...