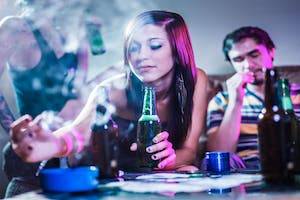 by Jason Luczak and Steve McGaver
Alcohol and drug use by teenagers and young adults under age 21 is prevalent in Wisconsin. This conduct can have serious legal consequences, e.g., detectable levels while driving a motor vehicle; if arrested at a party that is raided; where firearms or fighting is involved; or controlled substances that are shared with a friend, who subsequently dies.
Recent Statistics on Alcohol and Drug Use
...