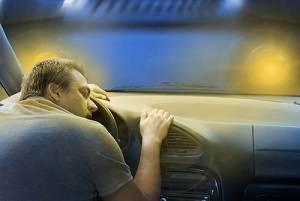 Obstructive sleep apnea (OSA) is a medical condition that temporarily stops a sufferer's breathing while they sleep. This can disrupt sleepiness and often leads to excessive daytime sleepiness. This symptom, which can be caused by a number of other factors or conditions, is thought to be responsible for as many as 20 percent of all large truck accidents and as many as 9,000 deaths and 22,000 severe injuries each and every year. What is most concerning is that nearly all of those accidents (if not all) could have been prevented with proper diagnosis and treatment.
Diagnosis and Treatment of Sleep Apnea
According to estimates from the American Academy of Sleep Medicine, sleep apnea affects as many 26 percent of Americans. Unfortunately, many do not actually know they have the condition since it rarely wakes the sufferer up enough that they register the disruption. Instead, they must be able to register their daytime sleepiness and/or other symptoms as a side effect of their condition and speak to their doctor. From there, they undergo testing that will help their doctor diagnose and administer treatment.
...