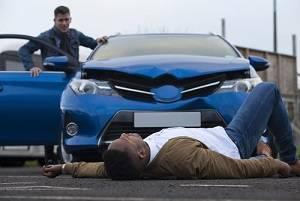 Last year, Wisconsin saw a 22 percent increase in the number of pedestrian deaths (45 to 55). The number of bicycle deaths also increased, going from just four in 2014 to 15 in 2015. It might be easy to look at the pedestrian and bicyclist accident numbers and consider them the "price" of traffic and travel, but each death represents a person. A family that has lost someone they love. The Wisconsin Bike Fed is hoping to remind us of that through their Share and Be Aware program.
More Statistics on Pedestrian, Cyclist Accidents
According to an analysis of crash reports from the University of Wisconsin-Milwaukee, more than 40 of the pedestrians killed from 2011 to 2013 were killed in crosswalks. The drivers who hit them all failed to yield, despite the Wisconsin law statute that requires all drivers yield to pedestrians in crosswalks. Moreover, the analysis determined that at least 65 percent of all crosswalk intersection deaths are due to driver errors.
...