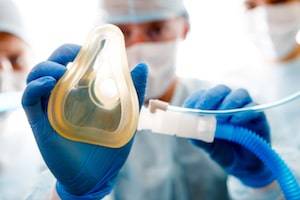 Wisconsin recognizes that anesthesiologists perform important work, and that is why the state requires that anesthesiologists maintain a professional license. Anesthesiologists and all other doctors are governed by the Wisconsin Medical Examining Board, a division of the Department of Safety and Professional Services, and those who are facing potential discipline to their license should be sure to understand the procedures that will be followed and their options for defense.
Complaints, Investigations, and Discipline
A medical license can be lost in several ways, one of which occurs when a complaint is lodged against an anesthesiologist with the Wisconsin Department of Safety and Professional Services. On average, about 500 complaints are received each year against doctors. Of these 500, about half are from patients or their family members. Other complaints are lodged by health care workers. Additionally, malpractice determinations or hospital actions reported through a national data bank make up a share of the complaints.
Once a complaint is received, state investigators ask for relevant medical files and request that the doctor submit a response. From here, the complaint is reviewed by a screening panel of the Wisconsin Medical Examining Board. This panel reviews cases each month. Typically, about two-thirds of the complaints are closed. There are two main reasons for closing a case at this stage: the complaint is minor, or the complaint cannot be proven.
...