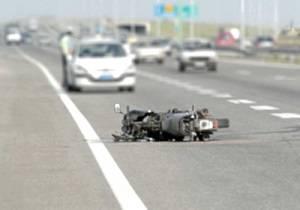 Although summer is over, many motorcycle enthusiasts still enjoy riding during the autumn months. Unfortunately, this also means there will be motorcycle accidents that may lead to serious injury or fatality. The causes of motorcycle crashes are mixed, but previous studies suggest that vehicle drivers – not motorcyclists – are most often responsible. If you are a motorcyclist, then understanding the most common causes may be able to help keep you safe. If you are a driver, then it is critical that you know how to effectively share the road with two-wheeled motorists; it could save a life.
Human Error Most Frequent Cause of Motorcycle Crashes
Generally, a motor vehicle accident is caused by environmental factors, human error, vehicle failure, or any combination of these three. When it comes to crashes that involve two-wheeled vehicles, an in-depth study from the Association of European Motorcycle Manufacturers (ACEM), the most common cause can be traced back to human error. In particular, the analysis of 921 motorcycle accidents found that the automobile driver (referred to in the study as the "other vehicles") had been primarily responsible for the accident (just over half). In contrast, motorcyclists were found to be the primary cause of approximately 38 percent of the accidents.
...