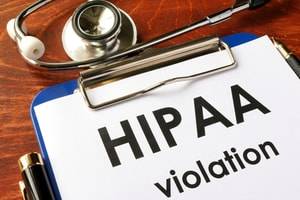 The Health Insurance Portability and Accountability Act of 1996 (HIPAA) was created to protect people's privacy and ensure that their medical records are kept safe and secure. When doctors, nurses, hospitals, or other medical providers violate HIPAA rules, they can face serious penalties, including civil fines ranging from $100 for an unknowing violation to an annual maximum of $1.5 million for willful neglect that has not been corrected as well as potential criminal prosecution.
In addition to civil and criminal penalties, medical professionals who commit a HIPAA violation may face the loss of their Wisconsin medical license. In order to avoid these severe consequences, it is important to understand the potential ways a violation can occur and take steps to correct any existing issues.
Common HIPAA Violations
...