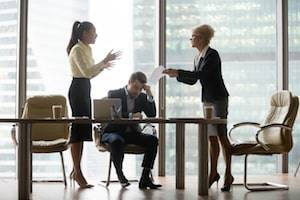 Whether you are an employer or employee, you have rights under state and federal law, and you may also have rights which were contractually established in your specific situation. Here are four types of disputes that often arise in the area of employment law:
1. Wrongful Termination Allegations
Wrongful termination cases can be some of the most difficult and emotionally-charged employment law disputes. These cases often put an employee's work on trial. It should be noted that Wisconsin is an at-will employment state, meaning that an employer may terminate any employee for any reason so long as there is no contract in place and so long as the employer does not violate certain discrimination and retaliation laws.
2. Wage Disputes
This type of lawsuit arises when an employer is accused of not properly compensating a worker for their time on the job. This can include not paying workers for overtime or earned tips or not allowing regular paid breaks. Employers must also pay workers minimum wages. The current Wisconsin and federal minimum wage is $7.25 per hour.
...