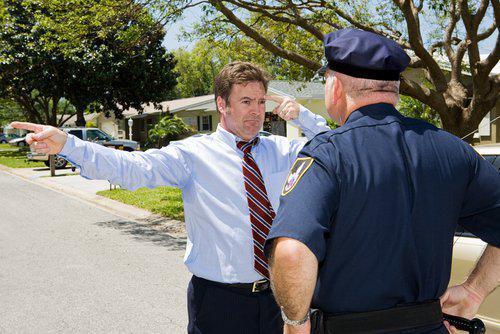 If you are pulled over and the police suspect you are operating your vehicle under the influence of alcohol, you will likely be asked to perform field sobriety tests. The three tests most commonly used by law enforcement in Wisconsin and nationwide to determine if you are operating your vehicle while intoxicated (OWI), in order of reliability are; the horizontal gaze nystagmus, the walk and turn, and the one leg stand. If administered properly, each test can help law enforcement determine if a driver is under the influence of alcohol or other drugs,.
The Horizontal Gaze Nystagmus (HGN)
An HGN test is the most accurate of all of the field sobriety tests, with a 77 percent accuracy rate in detecting high blood alcohol content (BAC). Nystagmus means involuntary jerking or bouncing of the eyeball, with pupils appearing to be pulled back towards the center of the eye. This can be caused by several things, most notably alcohol use. It can also happen as a result of certain drugs that depress the central nervous system. The higher the concentration of blood or alcohol in the blood, the more noticeable the nystagmus is.
...