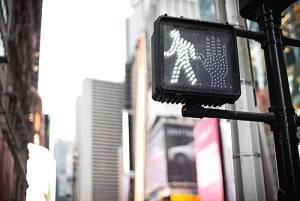 Because they have such a high prevalence of fatality, pedestrian accidents have always been a major area of concern. In fact, many states and cities have implemented awareness initiatives, new and updated traffic control devices, and stricter laws to protect their pedestrian citizens. Yet the growing problem shows that the issue is getting worse instead of better. A recent study attempted to understand why, despite all efforts, the prevalence of pedestrian accidents seems to be growing. They also looked at possible pedestrian accident risk factors and the losses that victims may experience.
How Big Is the Problem?
In the year 2004 alone, the National Highway Traffic Safety Administration (NHTSA) reported more than 70,000 pedestrian injuries and more than 4,600 pedestrian deaths. On average, that means that one pedestrian is killed every 113 minutes, and every eight minutes, one is injured. In Wisconsin, specifically, pedestrian fatalities account for approximately 9 percent of all annual traffic fatalities (about 60 per year) and around 350 are seriously injured. That averages out to about one pedestrian death or injury in Wisconsin every five hours.
...