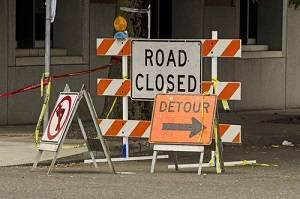 In the past five years, almost 4,500 people have been killed in construction zones, and more than 200,000 have been injured. Sometimes, construction zone accidents are the fault of one or more drivers. Other times, the construction company or an individual worker acted with negligence. Then there are those incidents in which more than one party is at fault. Such was the case in a fatal crash along Interstate 75 in Tennessee, where as many as four different parties are being accused of negligence.
Multiple Parties Accused of Negligence in Fatal Crash
In a crash that killed six people, four different parties could face consequences for negligence. The first party is the semi driver who was allegedly intoxicated when he slammed into the vehicles in front of him. Consequently, the trucking company is also being named as a negligent party because they reportedly knew that the driver had been over federal driving limits. The final two parties being named are the construction companies. Court documents allege that they had been working at a dangerous and unauthorized time and location and that they had failed to implement an effective traffic control plan.
...