How Can Parents Help Children Defend Against School Expulsions?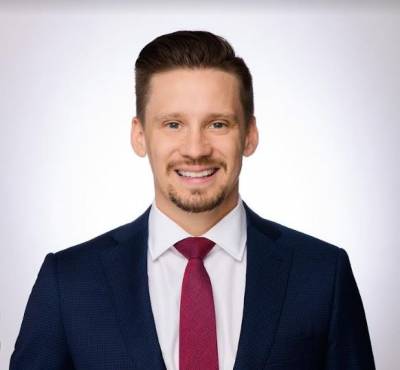 By: Attorney Adam Schleis
The ability to attend school and receive a quality education is a right provided to all children in the United States. However, this right can sometimes be affected by disciplinary matters that cause school officials to believe that a student should be removed from school. In Wisconsin, specific procedures must be followed before a student can be expelled, and parents may need to take steps to defend their child and ensure that they will still be able to attend school and receive an education. With the help of an attorney, parents can make the correct arguments in expulsion hearings, and if necessary, they can file an appeal on their student's behalf. By understanding the laws that affect school expulsions, the grounds for discipline in these cases, and the legal procedures that will be followed, parents can make sure their children's rights will be protected throughout every step of the process.
Expulsion Procedures in Wisconsin
In Wisconsin, only school boards have the power to expel students from school. A school may issue a suspension of up to five days, and a student may be suspended for up to 15 days pending an expulsion. Any other long-term period in which a student will not be allowed to attend school is considered an expulsion. If officials believe an expulsion is warranted, an expulsion hearing will be scheduled, and notice of this hearing will be provided to the student and their parent or guardian at least five days in advance. The notice must state the specific grounds for expulsion, which may include:
Repeated refusal to obey school rules

Bomb threats against the school, including knowingly conveying false information about attempts or alleged attempts to destroy school property through the use of explosives

Conduct at school or while under supervision by school officials that put the health or safety of others at risk or that could potentially damage the property of others, including threats to harm others or damage property

Conduct outside of school that put people in school or under the supervision of school officials at risk of harm

Endangering the health, safety, or property of school employees or school board officials

Repeated actions by a student over the age of 16 that disrupted order at a school or made it difficult for teachers or administrators to maintain order and provide education to students or ensure that students could participate in activities
An expulsion hearing notice must also provide information about the date, time and location of the hearing, as well as the maximum length of the expulsion. Depending on the grounds for discipline, a student may be expelled for a limited period of time, such as a few months. However, if a student possessed a firearm at school or during school activities, a minimum one-year expulsion will apply.
At an expulsion hearing, a student has the right to be represented by legal counsel, and they may also ask that the hearing be closed to the public. If the school board chooses to expel the student, this decision may be appealed to the Wisconsin Department of Public Instruction. After an appeal is received, the department will have 60 days to review the decision and determine whether it should be approved, reversed, or modified. Within 30 days after the department's decision, the student and/or parents may appeal this decision in their county court.
Contact Our Milwaukee School Expulsion Defense Lawyers
Expulsions should only be used as a last resort, and they must be based on serious misconduct that cannot be addressed through any other means. In these situations, a school board must provide a student with due process, including a hearing where the student can present their side of the story or where they and their parents may request alternative methods of discipline. If you are a parent or guardian of a student who is facing a possible expulsion, it is important to understand your rights and options. At Gimbel, Reilly, Guerin & Brown, LLP, LLP, we can provide representation during expulsion hearings and appeals, and we will fight to make sure your child will be able to continue attending school and receiving the education they deserve. To learn how we can help with your case, contact our Milwaukee, WI school discipline defense attorneys at 414-271-1440.
Sources:
https://docs.legis.wisconsin.gov/document/statutes/120.13(1)(c)
https://dpi.wi.gov/sspw/pupil-services/school-social-work/contents/behavior/discipline-suspension-expulsion