Embezzlement in Wisconsin: Examples of Cases and Related Statute Information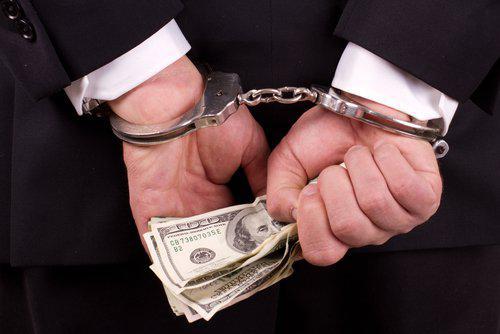 Although Wisconsin does not call it "embezzlement," the act of pilfering money or property by an employee is delineated under Wisconsin statute 943.20 is a felony. This "theft" statute defines the illegal action of any person who has taken funds or property, greater than $10,000 in value, without the owner's consent and resulting in personal or business gain for the offender. Although prosecution and restitution may be handled as a civil matter between the business or entity that has experienced loss and the alleged person responsible for the loss, embezzlement cases are often charged criminally.
In fact, one historical Wisconsin embezzlement case secured a coveted ranking on the Marquet International, Ltd. top ten list of embezzlement cases in the United States.  Marquet International, Ltd.© is an international investigative and security consulting firm, headed by industry veteran Christopher T. Marquet.  Sujata "Sue" Sachdeva of Wisconsin was placed in the ninth slot on his list of historical embezzlement cases. As Chief Financial Officer for Koss Corporation in Milwaukee, Wisconsin, Sachdeva reportedly embezzled an estimated $40.9 million dollars (2010 calculations) through fraudulent fund transfers. The scope of her embezzlement spanned 12 years, beginning in 1997 and ending in December 2009 when her white collar crime spree was disclosed. Although Sachdeva first pled not guilty, she later changed her plea and on November 17, 2010, received an 11 year prison sentence. Although embezzlement cases may bring to mind corporate indiscretions, another infamous Wisconsin embezzlement case is that of Laura J. Craig of Oakwood, Wisconsin. Craig, who served as the bookkeeper for the Salem United Methodist Church, Fond du Lac, Wisconsin, was sentenced to nine months in jail after she was found guilty of embezzlement of $113,000 from the church between January 2007 through May of 2008. For those accused of committing embezzlement fraud under Wisconsin law, the guidelines for punishment are as follows:
If the value of the property is less than $2,500, the defendant is looking at a misdemeanor punishable by up to nine months in jail and a fine of $10,000;
If the value of the property is between $2,500 and $5,000, the defendant is looking at jail time up to four years with the crime now being identified as a felony and punishable by a $10,000 fine;
If the value of the property extends from $5,000 to $10,000, the charge is also classified as a felony and punishable by up to six years in prison with an attached $10,000 fine; or
If the value of the property exceeds $10,000, the charge is a felony punishable by up to 10 years in prison with a $25,000 fine.
If you are currently facing a theft charge under Wisconsin Statute 943.20, the experienced
Milwaukee criminal law attorneys
of Gimbel, Reilly, Guerin & Brown, LLP would like to review your case. Contact our office at
414-271-1440
to discuss the charges, possible penalties and what legal options may be available to you. Sources: http://wicourts.gov/services/judge/truth.htm http://marquetinternational.com/ http://marquetinternational.com/pdf/top_10_embezzlement_cases_in_us_history.pdf
http://fraudtalk.blogspot.com/2009/04/wisconsin-woman-sentenced-in-church.html