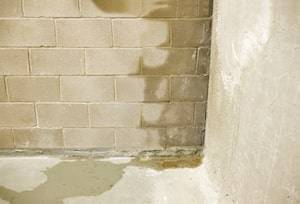 Most people are relieved and ready to move on to the next phase of their lives after going through the long and stressful process of selling a home. Buyers and sellers typically have had very little direct interaction with each other during the sale process, and most sellers assume that they will never hear from the buyers again.
But as sure as the first warm sunny day will melt the winter snow, so too will Wisconsin's real estate litigation start heating up this spring. Because with all that melting snow comes another sure sign of spring in Wisconsin: damp and leaky basements. In some cases, last season's real estate buyers are surprised to find out that their new home's basement is no longer dry. So some buyers decide to sue the sellers after realizing how much it's going to cost to fix their leaky basements.
Sellers are often shocked when they receive a demand letter from a lawyer sent on behalf of the buyers; or worse yet, when they are served with a summons and complaint alleging breach of contract, false advertising under § 100.18, and fraud or misrepresentation under § 895.446 and § 943.20. Sellers assume that because they filled out a real estate condition report at the time of sale disclosing what they knew about the property, that they should be immune from lawsuits.
...