Be Aware of Scammers Who Claim They Can Recover Cryptocurrency Losses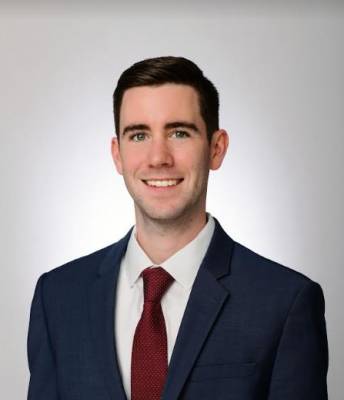 by: Ray Dall'Osto, Jack McNally & Jason Luczak
In November of 2022, a major cryptocurrency exchange, FTX, failed and has filed for bankruptcy, resulting in billions of dollars of losses for owners of virtual or crypto currency. Over the past several years, many people in the United States and throughout the world have invested in cryptocurrency. While some have been able to earn profits by trading these currencies, many others have experienced losses.
Since the cryptocurrency market is mostly unregulated, those who have lost money have had few options for addressing this issue. To make matters worse, scammers are preying on these victims by claiming that they can help recover money that was lost. In reality, people may suffer further losses if they are caught up in these recovery scams, and they may become the victims of fraud.
How Do Recovery Scams Work?
The Federal Trade Commission (FTC) warns that scammers may contact people who have suffered cryptocurrency losses and ask them to send money in order to receive a refund for their cryptocurrency losses. Scammers may claim to have a special connection to the failed cryptocurrency exchange, or they may state that they work for a government agency, law firm, consumer advocacy group, or some other authority that can help get the lost money back. However, they may state that a person will need to make a deposit, pay a fee, or otherwise give them money that is needed to facilitate the recovery of the lost money. Victims may also be asked to provide personal information such as their Social Security number.
Unfortunately, these schemes are simply attempts to steal more money from the victim. Not only will scammers be unable to recover any lost funds, but they may also use the personal information provided by the victim to commit identity theft. If a person gives a scammer their bank account information, which they may have been told was needed to make a deposit, the scammer will instead withdraw money from the account and cease all further communication.
Related Scams
The federal Consumer Financial Protection Bureau (CFPB) recently issued a report that fraud and scam reports comprise the top complaint it receives about virtual currencies — and that customers are finding little help from companies when it happens. In addition to valid concerns that a substantial number of virtual currencies may be Ponzi schemes, the CFPB warns of new twists on old fraud and deception techniques:
Crypto-assets are often targeted in romance scams, where scammers play on a victim's emotions to extract money. Some scammers employ a "pig butchering" technique, where fraudsters spend time gaining the victim's confidence, trust, and romantic affection in order to get victims to set up crypto-asset accounts, only for the scammers to ultimately steal all their crypto-assets. In addition, with a lack of customer service options for many crypto-asset platforms, there are opportunities for attackers to pretend to be customer service representatives to gain access to customers' accounts and steal crypto-assets.
How Can You Protect Yourself From Recovery Scams?
There are several things that you can do to avoid being the victim of these types of scams:
Be wary of unsolicited offers and people asking for money. If you receive an offer via email or a phone call from someone claiming to be able to help you get your money back, be very suspicious and do not provide them with any personal information. No government organization will ask you for money in order to address fraud, and anyone asking for payments to be made using gift cards, wire transfers, or other cryptocurrencies that you may own is almost certainly a scammer.
Do your research. If someone claims that they can help you recover your cryptocurrency losses, be sure to research their credibility and find out whether they are a legitimate business or organization. You can find information online about companies and organizations and the names of officials working at government agencies. You can also search for online reviews about a company that claims it can help you recover losses and see if others have filed complaints.
Use common sense. If something seems too good to be true, it probably is. If you are contacted by someone offering a miracle solution for recovering your cryptocurrency losses, be cautious and do not give them any money or personal information.

Report the scams! Contact the FTC and CFPB or look at their websites to learn more about strategies to defeat fraud. As Humphrey Bogart used to say in the movies, don't be played for a sap.
Contact Our Milwaukee Consumer Advocacy Lawyers
At Gimbel, Reilly, Guerin & Brown, LLP, LLP, we work to protect people from scams and fraud, and we advise our clients on the best ways they can avoid situations and questionable solicitations that may result in financial losses. If you have questions about scams related to cryptocurrency and what you should do if you have been the victim of fraud, contact our Milwaukee, WI consumer law attorneys at 414-271-1440.
Sources:
https://consumer.ftc.gov/consumer-alerts/2022/11/worried-about-crypto-exchange-losses-dont-pay-money-help-recovering-money
https://www.consumerfinance.gov/about-us/newsroom/cfpb-publishes-new-bulletin-analyzing-rise-in-crypto-asset-complaints/
https://consumer.ftc.gov/articles/refund-recovery-scams
https://www.nytimes.com/2022/11/11/business/ftx-bankruptcy.html?searchResultPosition=1
https://www.nytimes.com/2022/11/18/business/ftx-alameda-ties.html