Young Parents and the Importance of Establishing Paternity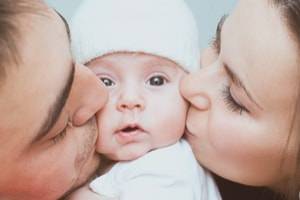 All children have the right to receive support from both of their parents. When a child is born to unmarried parents, however, it is thus necessary to legally establish the child's paternity. Doing so allows a child's custodial parent to receive financial support from the other parent and provides both parents with rights to share in custody and visitation of their children. Moreover, the establishment of paternity gives children rights to inherit their parent's assets, to access family health history, and to receive insurance or Social Security benefits.
In many cases, establishing paternity is a straightforward process. However, when one or both parents are under the age of 18, complications can arise.
Establishing Paternity for Minor Parents
The easiest way to establish paternity is for both parents to sign a Voluntary Paternity Acknowledgment form after a child is born. However, Wisconsin law states that minors may not sign statements acknowledging paternity. Therefore, paternity must be established either through a court ruling, or, if the parents get married after the child is born, by signing an Acknowledgment of Marital Child form.
Court proceedings to establish paternity can be initiated by a child's mother or alleged father, a different person who has legal or physical custody of the child, an attorney for a state child support agency, a guardian ad litem representing the child, or the parents of minor mothers or fathers.
Genetic tests will typically be used to determine whether the alleged father is the biological father of the child. If these tests are positive, the court will make a ruling regarding custody of the child and the child support that either or both parents will be obligated to pay. The father may also be required to contribute to expenses related to the mother's pregnancy and the child's birth.
While both parents are obligated to provide financial support for their children, fathers who are under the age of 18 and are still attending school may not be required to make child support payments until after they have graduated. In some cases, a father's parents may be ordered to contribute toward child support.
Contact a Milwaukee, WI, Family Law Attorney
When mothers or fathers under the age of 18 have children, it is essential to secure the services of a skilled attorney who can assist with establishing paternity. At Gimbel, Reilly, Guerin & Brown, LLP we can help you follow the correct legal processes that will protect your rights while ensuring that children receive the financial support they need. Contact a Milwaukee paternity lawyer today at 414-271-1440.
Sources:
https://dcf.wisconsin.gov/cs/paternity/establish
https://docs.legis.wisconsin.gov/statutes/statutes/767/IX/805
https://dcf.wisconsin.gov/files/publications/pdf/15445.pdf