Wisconsin Supreme Court Elections to Be Held April 2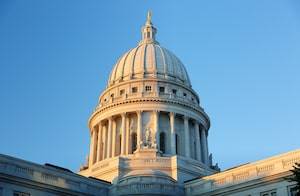 The highest court in the state, the Wisconsin Supreme Court, will soon get a new justice following the April 2 election. The election is for the seat currently held by Justice Shirley Abrahamson.
Justice Abrahamson decided not to run for re-election. After the primaries, two judges emerged as the candidates in the general election: Appeals Judge Brian Hagedorn and Appeals Chief Judge Lisa Neubauer. The winning candidate will clinch a 10-year term on the high court.
The Composition of the Wisconsin Supreme Court
While the Wisconsin Supreme Court is not political, some justices are considered conservative and some are considered liberal by court watchers. This election could change the makeup of the court, which would have far-reaching consequences.
As the court stands now, there are four justices who are considered to be conservative and three who are considered liberal. Justice Abrahamson, the outgoing judge, has been supported by liberals.
Judge Hagedorn is backed by conservatives, and Chief Judge Neubauer is supported by liberals. Thus, whichever candidate wins this election, the conservatives will retain the majority on the court.
However, there is another election on the horizon which could change the court's makeup in 2020, depending on whether liberals win this election. In 2020, Justice Dan Kelly, who was appointed to the court in 2016 by Gov. Scott Walker, will run for re-election.
Justice Abrahamson's Legacy
Justice Abrahamson, who is 84 years old, served on the high court for 40 years. She was the first woman to serve on the Wisconsin Supreme Court. She was first appointed to the court in 1976 by Governor Patrick Lucey and then won four 10-year terms between 1979 and 2009. She won all of these elections with double-digit margins. She served as chief justice from 1996 until 2015. Abrahamson was known as an advocate for rights and liberties as well as a supporter of open government and open court hearings.
Contact a Milwaukee, WI Appeals Attorney
One reason why Gimbel, Reilly, Guerin & Brown, LLP is so effective is because we monitor elections and legislative agendas to determine the current legal climate in Wisconsin. While the law will control your case, these events can have an impact on how your case is handled and what arguments will be most effective.
Our firm is able to represent clients with varying needs and in varying areas of the law. Whether you are facing criminal charges or have been injured in an accident, we can present your best case to a court of law. We also represent businesses in transactional law and in commercial litigation. To learn more about the law firm of Gimbel, Reilly, Guerin & Brown, LLP call our knowledgeable Milwaukee, WI appellate law attorneys today at 414-271-1440.
Sources:
https://ballotpedia.org/Wisconsin_Supreme_Court_elections,_2019?fbclid=IwAR0dqWpAvdk4SZIVbwyyWfuhZhnF1O2lYLCI8KiBthrNEIUvy2e6bcD-460
https://madison.com/wsj/news/local/govt-and-politics/justice-shirley-abrahamson-won-t-seek-re-election-in/article_82349498-d37a-5023-bbf7-bec9538665ff.html