When Can "Variable Costs" Be Added to a Wisconsin Child Support Order?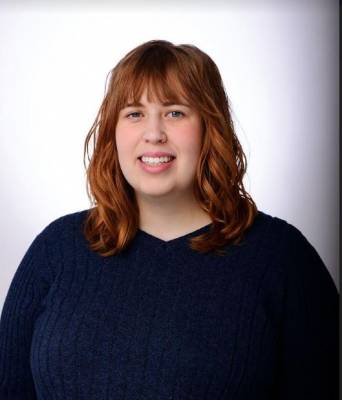 By: Attorney Megan Drury and Paralegal Ali Jaeger
In many divorce and family law cases, child support is one of the most important matters that will need to be addressed. Determining child support obligations can be a daunting task for parents, and balancing financial responsibility with the child's best interests is an ever-evolving challenge. As parents address these issues, they will need to understand the types of expenses that child support will cover, including the "variable costs" and medical expenses that may be added to a child support order.
What Are Variable Costs?
In Wisconsin, parents' financial obligations toward their children are determined by the state's child support guidelines, which calculate child support amounts based on the number of children and each parent's income. Wisconsin uses a "percentage of income" standard in which a non-custodial parent's income is multiplied by a specific percentage corresponding to their number of children to determine the amount of child support they will be required to pay. This standard is used in non-shared-placement cases where children will primarily live with one parent. However, in shared-placement cases where children will be living with each parent at least 92 days per year or 25% of the time, the percentages may be applied to both parents' incomes, and each parent's obligations will be adjusted based on the percentage of time the children spend with the other parent.
Parents' child support obligations may be modified to add certain "variable costs" to the child support order. These variable costs may include any reasonable expenses that exceed the basic costs for necessities such as food, housing, clothing, and transportation, such as:
Child care expenses that allow one or both parents to work, such as the costs of daycare during weekday working hours.

Tuition for private schools that parents have agreed to have children attend, as well as other educational expenses like books, supplies, or tutoring.

Expenses related to activities children will participate in, such as fees and equipment costs for sports programs, gymnastics, dance classes, or music lessons.

Expenses related to a child's special needs, such as home modifications or assistive equipment for a child with a physical disability.
When establishing child support orders, parents will need to provide a detailed list of the variable costs that will need to be addressed as they raise their children. These expenses will usually be divided between parents based on the percentage of physical placement time that children will spend with each parent. However, other factors may also be taken into consideration, such as any significant disparity in the parents' incomes and a parent's transportation costs related to physical placement.
Child support orders will usually also need to address health care expenses for children. In most cases, children may be covered under one parent's employer-provided health insurance plan. However, to ensure that parents share the costs of health insurance coverage, a child support order may be modified to divide the costs of premiums between the parents. Other medical expenses may also be addressed in a child support order, such as the costs of prescription medications and ongoing treatment from doctors, psychologists, or other medical or mental health providers.
Contact Our Milwaukee, WI Child Support Lawyers
If you need to address issues related to child support during a divorce or child custody case, Gimbel, Reilly, Guerin & Brown, LLP, LLP can advise you of your rights, help you understand how Wisconsin's laws apply in your situation, and advocate for solutions that will provide for your children's best interests. No matter the situation, our goal is to clarify issues related to child support in Wisconsin and ensure that you know what is expected of you under the law. Contact our Milwaukee child support attorneys today by calling 414-271-1440 to set up a free consultation.
Sources:
https://docs.legis.wisconsin.gov/code/admin_code/dcf/101_199/150.pdf
https://docs.legis.wisconsin.gov/document/statutes/767.513