When Can a Wisconsin Court Deny a Child Relocation Request?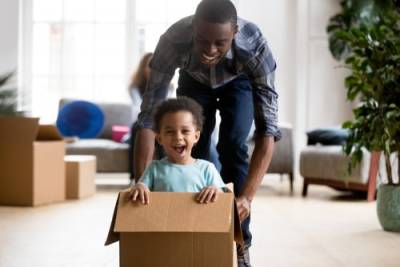 By: Paralegal Courtney Hess
Since 2018, Wisconsin law requires a parent to obtain approval before moving with their child more than 100 miles away from the other parent, regardless of whether the move is within Wisconsin or out of state. If the parents can agree to the terms of the relocation, whether on their own or with the assistance of a court-ordered mediator, then the move can usually proceed as planned. However, Wisconsin courts have the authority to deny a parent's request for relocation depending on the circumstances.
Reasons for Denying Parental Relocation
There are a number of reasons why a Wisconsin court may decide that a parent should not be permitted to relocate with their child, some of which include:
Failure to properly notify the other parent - A parent seeking to relocate with their child must serve notice to the other parent and give them the opportunity to object. If the court finds that proper notice was not served, it may decline to hear the case until the other parent has been notified.
Failure to exercise physical placement - A Wisconsin child custody order will often allocate periods of physical placement, meaning time during which the child lives in a parent's home, to both parents. A parent who has not made an effort to spend time with a child during his or her allocated placement periods will not be permitted to relocate with the child.
Difficulty in maintaining meaningful time with each parent - In most custody cases, Wisconsin courts attempt to ensure that a child is able to spend quality time with both parents. If one parent's relocation would substantially detract from the other parent's meaningful time with their child, the court may decide that the relocation is not in the child's best interests.
Attempts to interfere with the other parent's relationship - Another important factor in a child custody order is each parent's willingness to support their child's relationship with the other parent. A relocation that intentionally or unintentionally interferes with a parent's relationship with their child may not be allowed by the court.
Negative effects on the child's health and well-being -The court will also consider many other factors to determine whether a parent's relocation is in the child's best interest, including the child's preferences and needs, their physical and mental health, and their adjustment to the home, school, and community where they currently live.
As a parent seeking relocation, you should work with an attorney to follow the appropriate legal process and make the case that the move is in your child's best interests. On the other hand, if your child's other parent is planning to move away, you should be sure to understand your rights and determine whether objecting is the best option.
Contact a Milwaukee Child Custody Attorney
At Gimbel, Reilly, Guerin & Brown LLP, we will keep your children's best interests in mind as we represent you throughout your relocation case. With our assistance, you can protect your relationship with your child and prevent a situation that could cause your family hardship. For a free consultation with our Waukesha County family law attorneys, call 414-271-1440 today.
Sources:
https://docs.legis.wisconsin.gov/statutes/statutes/767/v/481
https://docs.legis.wisconsin.gov/statutes/statutes/767/v/41/5