What Procedures Are Followed in Juvenile Court CHIPS Proceedings?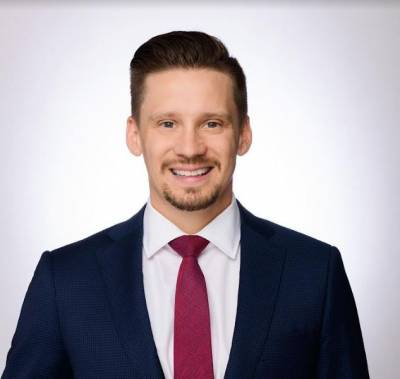 By: Attorney Adam Schleis
For a parent, few things are worse than the prospect of losing custody of their children. Unfortunately, there are some situations where a parent may be accused of child abuse or where school officials or other parties may be concerned that a child is at risk of harm. In these cases, Wisconsin Child Protective Services (CPS) may initiate a child in need of protective services (CHIPS) action. Children may be temporarily removed from their parents' home, and parents will be notified that they will be required to appear in court to address the allegations.
These situations can be incredibly disturbing, and parents may worry that they could permanently lose custody of their children. To ensure that their rights will be protected, parents will need to understand the procedures that will be followed in these cases, and with the help of a children's court attorney, they can take steps to resolve these matters with minimal disruptions to their lives.
How Does a CHIPS Case Begin?
CPS may perform an investigation if it receives reports that a child may have been abused or neglected. These reports may be made by teachers, school officials, doctors, therapists, or others who are known as "mandated reporters." If CPS believes that the child is not safe in their home, they may take the child into custody. This will typically be done if the child has suffered from an illness or injury and is at risk of suffering further harm, if there is a concern that the child will commit self-harm, or if there is a belief that the child may be subject to abuse or neglect by a parent or someone else in their household.
Depending on the circumstances of a case, a child may be released to the custody of their parents, or they may be placed in "non-secure custody," including in the home of a relative or family friend, a foster home, or another shelter care facility. If there are mental health concerns, the child may be admitted to a mental health facility.
Detention Hearings and Juvenile Intake
If a child is taken into custody, a detention hearing will be scheduled within two days. At this hearing, a judge will hear the facts of the case and the concerns raised about the child's safety, and they will decide whether the child will be released to their parents or remain in non-secure custody. A juvenile intake worker will then meet with the child and their parents to explain the allegations against them and determine how to proceed. After reviewing the case, the intake worker will make recommendations to the court about how the case should be handled, including whether the case should be closed, whether the matter may be resolved informally, or whether legal action in court is necessary.
CHIPS Hearings
If the juvenile intake worker believes formal court action is necessary, the case will be referred to a prosecutor. The prosecutor may file a Petition for Determination of Legal Status that details the allegations and asks the court to schedule hearings to address the matter. Parents will usually need to attend a plea hearing where they may either admit or deny the allegations in the petition. If they deny or contest the allegations, a fact finding hearing or trial will be scheduled. If, based on the evidence and testimony provided during this hearing, a judge determines that the child is not in need of protection, the case may be dismissed.
If parents admit to allegations, or if the judge determines that protection is needed, a disposition hearing will be scheduled. At this hearing, a social worker will provide recommendations to the judge. Based on these recommendations and the facts involved in the case, the judge may decide to issue multiple types of orders, including requiring parents or children to receive counseling, setting conditions that parents will need to follow under the supervision of CPS, creating a specific educational program for the child, placing the child in the home of a relative or a foster home, ensuring that the child receives treatment for drug or alcohol addiction, or allowing a child over the age of 17 to have supervised independent living.
Parents will be required to follow the court's orders. These orders will usually set up a permanency plan that will detail the requirements that parents will need to meet to regain custody of their child and ensure that the child's ongoing safety will be protected. If a child is placed outside of the parents' home, and parents fail to meet their requirements under the permanency plan, CPS may pursue a termination of parental rights at a later date.
Contact Our Milwaukee, WI CHIPS Defense Lawyers
If you have been accused of child abuse or neglect, if CPS has taken action to remove your child from your home, or if you need to address other issues that may affect your custody of your children, it is important to speak to an attorney right away. Legal representation is crucial during these cases, and our team at Gimbel, Reilly, Guerin & Brown, LLP, LLP can help. We understand the laws and procedures that apply in these cases, and we will work tirelessly to protect your rights and interests. Contact a Milwaukee family law attorney today at 414-271-1440 for a free consultation.
Sources:
https://www.waukeshacounty.gov/globalassets/circuit-courts/juvenile-court/chips/chipsparentguide.pdf
https://docs.legis.wisconsin.gov/statutes/statutes/48/iii/13