What Are the Benefits of Using Mediation to Resolve Civil Disputes?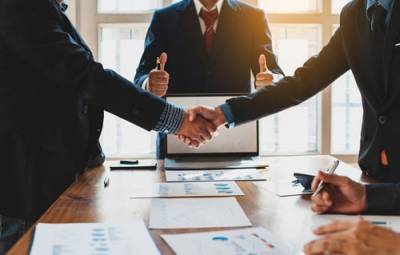 By: Attorney Jaclyn C. Kallie
There are many different situations where legal disputes may arise between two or more parties. While civil litigation may be used to resolve these disputes, this process can be very expensive and time-consuming, and neither party may be fully satisfied with the decisions made by a judge or jury. As an alternative to litigating matters in the courtroom, the parties in these types of disputes may want to consider using mediation to reach an out-of-court settlement.
Benefits of Civil Mediation
By using mediation, the parties can often save a great deal of money that would otherwise have gone toward court costs and attorney's fees. In cases where one party is seeking payment from the other, such as those involving personal injuries or breach of contract, mediation can increase the amount that the plaintiff will be able to recover while helping minimize costs for the defendant.
Mediation can also save significant time. A civil lawsuit can take multiple months or years to complete, and it may involve discovery, depositions, preparation for hearings, status updates, and a lengthy trial. If the parties choose to use mediation, they can often reach an agreement much more quickly, without the need to schedule court dates based on the availability of a judge or attorneys.
When working with a mediator, the parties in a civil case will be encouraged to see eye-to-eye and consider each other's positions and concerns. This can be especially beneficial in disputes where the parties will need to maintain an ongoing relationship after the case has been completed, such as employment law cases involving disputes between employers and their employees.
A mediator can help the parties understand the source and nature of their conflict, ensure that they have realistic expectations, and work with them to negotiate in good faith and reach agreements. The ultimate agreements about how to resolve disputes will be in the hands of the parties, but the mediator can offer suggestions and make sure each party is satisfied with the final settlement.
Contact Our Milwaukee Civil Law Mediators
At Gimbel, Reilly, Guerin & Brown, LLP, we represent parties at mediation in a wide variety of civil cases. Whether you are involved in a dispute related to business contracts, insurance coverage, real estate litigation, or probate and estate matters, we can help you find ways to resolve these issues quickly and efficiently. With our understanding of the legal aspects of these cases, we can ensure that you fully consider all relevant issues as you work with a mediator to reach a settlement in your case. Contact our Milwaukee, WI civil attorneys at 414-271-1440 to learn more about the services we provide.
Sources:
https://hbr.org/1990/01/five-ways-to-keep-disputes-out-of-court
https://www.wisbar.org/forpublic/ineedinformation/pages/alternative-dispute-resolution.aspx