The Wells Fargo Scandal: Identity Theft and Misuse of Consumer Information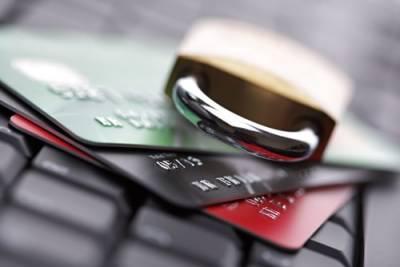 By Ray Dall'Osto
Bank accounts being secretly opened in your name by bank employees. Credit cards opened in your name, charges made, bills never received and never paid, and your credit rating taking a hit for something you never even knew about. How could this be?
Letters from your mortgage lender warning that payment of your property taxes, water, sewer and special assessments are overdue and must be paid immediately. But wait, all of my taxes and property-related bills are paid. What gives?
These scenarios are not the stuff of overseas hackers stealing your identity and running a scam. These things were done to hundreds of thousands of consumers and bank customers around the United States, including thousands in Wisconsin, by the customers' own bank, the Wells Fargo Bank. This scandal came to light in September 2016, when the United States Consumer Financial Protection Bureau imposed a $185 million fine and penalties on Wells Fargo Bank for illegal banking practices.
For years, Wells Fargo employees secretly issued credit cards without a customer's consent. They created fake email accounts to sign up customers for online banking services. They set up sham accounts that customers learned about only after they started accumulating fees.
The CFPB investigation found that Wells Fargo employees opened roughly 1.5 million bank accounts and applied for 565,000 credit cards that may not have been authorized by customers. The push from management to cross-sell customers with new products and the internal pressure to hit sales quotas at all costs was endemic in the bank's culture.
Federal banking regulators said these illegal and unethical practices, which date back to 2011, reflected serious flaws in the internal culture and oversight at Wells Fargo, one of the America's largest banks (40 million customers). Wells Fargo announced that it had fired at least 5,300 employees who were involved in the unauthorized accounts scandal, and its CEO John Stumpf was forced to resign. Stumpf was grilled before a Senate Committee by Sen. Elizabeth Warren and numerous other investigations are now underway.
The Securities and Exchange Commission, along with the U.S. Department of Justice, State Attorney General, congressional committees and others, have "undertaken formal or informal inquiries, investigations or examinations arising out of certain sales practices of the company," Wells Fargo stated in a regulatory filing, which was reported in early November 2016.
So what should a consumer or bank customer do when faced with identity theft?
Immediately contact your creditors and any institution affected
Put a fraud alert on your credit reports
Contact and file a complaint with the Federal Trade Commission (FTC)
File a police report
Formally dispute the accounts or unauthorized charges with your bank, credit card company and all three credit bureaus
Don't pay down or reaffirm any fraudulent debts or charges
Protect your social security number
Keep a log or record of everyone you have talked with and complained to about the fraud and identity theft, so you have a paper trail of the steps you have taken, to assist in the future should this situation result in legal action
In addition to the above steps, you should consult with experienced attorneys who have dealt with these issues to find out about your rights under federal and state law, make sure the fraud has been stopped, help reestablish your credit rating and where appropriate, file legal actions to recover your damages and costs. Clearing the wreckage caused by identity theft can be complex and labor-intensive, but don't feel that you must do it on your own.
At Gimbel, Reilly, Guerin & Brown, LLP we understand how stressful consumer law cases can be. Backed by more than 40 years of experience, our Milwaukee lawyers fight aggressively to defend your rights and will always pursue the most favorable outcome possible for your situation. Get the skilled representation you deserve. Call 414-271-1440 and schedule a consultation today.
Sources:
"Wells Fargo says tax warnings a mistake", Milwaukee Journal Sentinel Oct. 27, 2016 (customers in Milwaukee and Dunn County complain of false mortgage notices) http://www.jsonline.com/story/money/business/2016/10/26/wells-fargo-says-delinquent-tax-warning-mistake/92784696/
http://www.nytimes.com/topic/company/wells-fargo-company?inline=nyt-org
http://www.latimes.com/topic/crime-law-justice/u.s.-department-of-justice-ORGOV0000160-topic.html