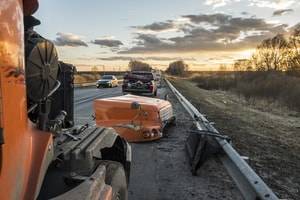 The roads of the United States are filled with 18-wheelers and tractor-trailer trucks, and these vehicles provide an essential service for moving cargo throughout the country. However, the large size and massive weight of these trucks makes them incredibly dangerous to other vehicles.
Since drivers and passengers of smaller vehicles are at risk of serious injuries in truck accidents, commercial truck drivers must meet a number of requirements to ensure they are safely operating their vehicles. Unfortunately, failure to follow these requirements can result in truck driver fatigue, which can lead to deadly accidents.
Drowsy Driving Truck Accident Statistics
...