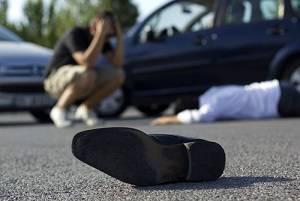 When you make the mistake of driving while under the influence and then experience an accident that ultimately results in the death of another, the lives of two families are significantly altered: the victims, and yours. The type of impact is very different, however. For the victim's family, there is the grief of losing a loved one. For you and your family, there is the guilt that often follows such accidents, the possibility of a prison sentence, and lives that are forever altered by the consequences of a criminal record. Each must find their own road to healing. Yours should begin with skilled legal representation for your OWI-DUI homicide case.
What Constitutes an OWI-DUI Homicide in Wisconsin
Although you had no intention of killing anyone, your alleged use of an intoxicant is, by legal statutes, considered reckless and/or negligent behavior. It is this factor that turns an accident into a homicide. Of course, this places a stipulation on the prosecution: they must be able to prove, beyond a reasonable doubt, that you were intoxicated above the legal limit, and that your behavior directly caused the death of another. This can be a critical element in your case. In some cases, it may even mean the difference between exoneration and severe penalties in an OWI-DUI accident case.
...