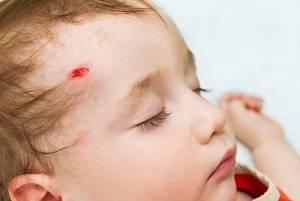 Each year, around 2.5 million people visit the emergency room for a traumatic brain injury (TBI). Some of those visitors are children who sustained their injury during an automobile crash. In fact, according to the Centers for Disease Control and Prevention, motor vehicle crashes are the leading cause of TBI among children and young adults between five and 24 years of age. If your child has suffered a concussion because of a traffic accident, learn how you can help them recover, and what your legal rights are regarding compensation.
Study Finds Parents Are Often Too Restrictive after Brain Injuries
Children who suffer a concussion need rest, but researchers from the UCLA Health say parents are actually giving their children too much downtime after injury. Exercise is important to their recovery, as long as it does not put them at risk for further injury (no sports and no "rough" play). So is socialization with their peers. Parents should also avoid waking their child up in the night to check on them since a lack of sleep, which is often the result of this outdated advice, might make their headache and mood worse. In short, protect your child, but still give them a chance to be a child.
...